Tocom to list TSR rubber futures in 2018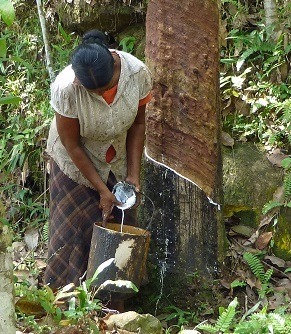 Tokyo – Tokyo Commodity Exchange Inc. (Tocom) is planning a listing for technically specified rubber (TSR) futures contracts in the middle of the fiscal 2018, the exchange announced.
The listing is pending regulatory approvals from the Japanese minister of agriculture, forestry and fisheries and the minister of economy, trade and industry, said Tocom's 12 Oct statement
With the proposed listing, TSR would thereby join ribbed smoked sheet (RSS) in Tocom's natural rubber product line-up.
The move to list TSR futures contracts is intended to meet increased demand for the material and provide market participants with more flexibility in the rubber market.
"TSR is an important product for the production of automobile tires," explained Tocom. "TSR production is rising and in Japan, went from 40% to 80% of natural rubber imports over the last ten years."
The RSS contract, concluded Tocom, "has long been serving the interests of the rubber market with index prices and the exchange expects to further enhance its presence with new TSR futures."
Tocom also provided a detailed outlook of the contract specifications as including:
Standard: TSR20
Contract months: Consecutive six months
Contract unit: 5,000kg / contract
Delivery unit: 20,000 kg / contract ?Equivalent of 4 contract units?
Price Increment: JPY 0.1 per kg
Deliverable Grades: STR20, which is TSR20 manufactured at the Tocom approved factories in the Tocom designated country of production, Thailand
Delivery Method: FOB Bangkok?????FOB?Free on board?
Delivery Points: Buyer-designated vessel in the Bangkok Port.Delivery may be conducted in other ports such as Laem Chabang, Penang and Palembang when buyer and seller consent.