Momentive to demonstrate LSR capabilities at Fakuma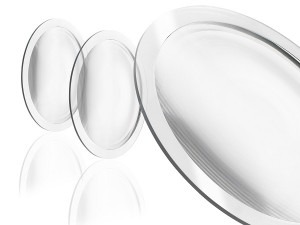 The demos will include moulding of medical tubes based on Silopren LSR 4650 using an eight-cavity mould. This will be conducted with an Engel emotion 50 injection-moulding machine using a mould made by Rico Elastomere Projecting.
The 2KM servo-electric e-Flow 20 dosing pump features stainless steel where it contacts the LSR to comply with medical standards.
Silopren LSR 4650, with a typical nominal hardness of 50 Shore A, is part of Momentive's Healthcare LSR product portfolio. Its design can allow higher manufacturing productivity while achieving improved mechanical performance.
Silopren LSR 4650 has been extensively been tested to meet biocompatibility requirements like USP Class VI and ISO 10993. The material is currently used in many medical devices such as respiratory masks, needle-free access valves, seals and assembled parts.
Wittmann-Battenfeld in cooperation with Dopag and a customer, will display a fully functional system to manufacture medical parts utilising self-bonding LSR to overmould polycarbonate (PC).
This system will feature Momentive's new Silopren LSR 4749 on a 4+4 cavity mould. The material is said to offer bonding adhesion to engineering resins such as PC, PBT and copolyesters and be compliant with biocompatibility requirements of USP Class VI and ISO10993 parts 5, 6, 10, & 11.
Meanwhile, in view of the increasing adoption of LSR in lighting applications, Momentive will demonstrate "the automated flexibility, precise moulding and optical clarity" of its ultraclear Silopren LSR 7000 family in several locations at Fakuma:
Krauss-Maffei will demonstrate the automated manufacturing of flexible Fresnel-lenses from the optically clear LSR 7080 HP at its booth. This demo will use a lens mould manufactured by Emde in cooperation with Innolite for the diamond machined precision geometry while Elmet will run their new dosing system;
IKV will also demonstrate ultraclear LSR 7060, with the achievable precision of the material to be highlighted by moulding a holographic structure in an optical part.
Meanwhile, Silopren LSR 7180, which was recently certified to meet UL 94 V1 and 5VA ratings for outdoor street lighting will be displayed at the Momentive booth.