Evonik rebrands silica products portfolio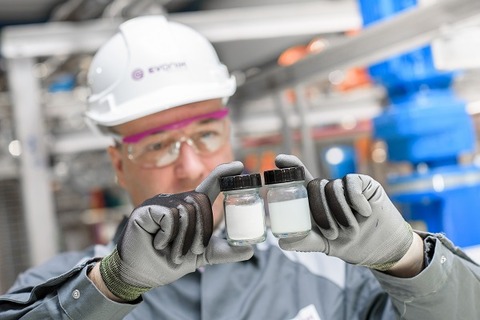 Essen, Germany – Evonik has redesigned its silica portfolio branding following the group's takeover of JM Huber's silica business in September, Evonik announced 20 Sept.
The move includes a new logo design to reflect Evonik's claim of "developing innovative solutions with our customers as a reliable partner," said the press statement.
The recent acquisition has enabled Evonik to offer our customers a more diverse portfolio of products, explained Andreas Fischer, head of Evonik's silica business line.
"Visually, the brand relaunch will support the broad range of product and service expertise available from a single source," said Fischer.
The previous brand profile for our silica business was very heterogeneous and remained unchanged in the market for decades, added Dirk Schön, who works on strategic silica projects at Evonik.
"We took the opportunity to update our brands' visual design and make it more distinctive," said Schön. "In harmonising the brand design, we aim to ensure that we are recognised as a full-service provider for the entire silica family."
The brand relaunch covers the following silica brands, among others: Aerosil, Sipernat, Ultrasil, Aeroxide, Acematt and Zeodent, Zeofree, Spherilextm, Hydrex, and Zeolex.