Covestro  "will get there" with CO2 elastomers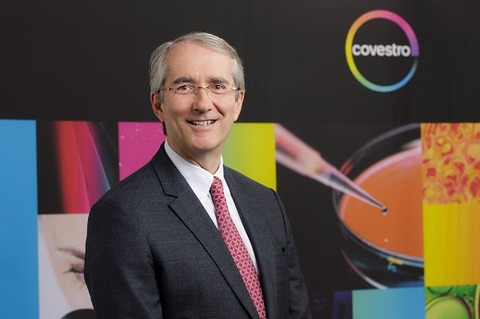 London – Covestro's progress in commercialising polyurethane foam materials employing carbon dioxides (CO2) as a feedstock will be replicated in the field of thermoplastics polyurethane (TPU) elastomers, according to CEO Patrick Thomas.
The Leverkusen, Germany-based company has already established a four kilotonne-per-annum (ktpa) plant for the manufacture of the CO2-based polyol feedstock and envisages a 100ktpa facility in the next five years.
Among Covestro's other target applications for CO2 are TPU elastomers – block copolymers comprising alternating sequences of hard and soft segments formed by reacting diisocyanates with short-chain diols and long-chain diols.
There are, though, technical challenges, Thomas explaining that the TPU polymer molecules are "very sensitive" to molecular-build up due to the nature of the polyester polyols. He added that end properties are highly dependent on the polymerisation processes.
"When you introduce something like CO2 you can actually destabilise that [process], so it needs a little more experimental work to actually find out," the Covestro boss said.
Thomas summarised: "Flexible polyols [are] probably the easiest, rigid polyols a bit more difficult, TPUs quite a lot more difficult. I think [TPUs] will get there, it is just the chemistry and the development process."