Chinese group earmarks $1bn for US plant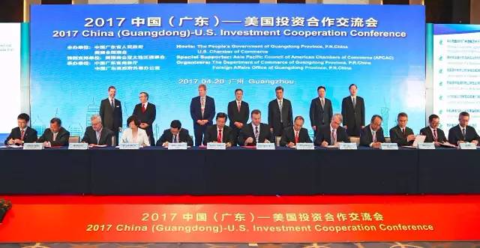 Guangzhou, China — Guangzhou Vanlead Group Co. Ltd., a China state-owned entity that controls Wanli Tire Group, has earmarked $1 billion (€0.9 million) over eight years for a tire plant being considered for South Carolina.
The Guangzhou-based entity disclosed its US investment plan in late April at the 2017 China (Guangdong) - US Investment Cooperation Conference held in Guangzhou.
That event, organised by the Department of Commerce of Guangdong Province and American Chamber of Commerce in South China, was held 20-23 April.
At the conference, Vanlead Group Chairman Fu Shoujie disclosed that his enterprise was prepared to invest $1 billion in two phases over eight years to build a radial tire plant in Orangeburg County, South Carolina.
The first phase will involve an investment of $600 million for the production of 6 million 'sedan' tires a year. The second phase will be devoted to truck tires.
"As a national enterprise representative of Chinese auto parts industry, we have acquired the capability to participate in the real world competition with accumulations and innovations in more than 20 years," Fu said.
"We are going to build our own brand and our own channels in central region of world industrial development. Through improving product quality and realizing gear change and speed elevation, we would really become a world brand name as well as world products."
Guangzhou Vanlead Group is a state-owned industrial enterprise in Guangzhou, specializing in the fields of rubber tire, salt chemicals and fine chemicals, according information posted on the entity's website.
Among the company's core subsidiaries are South China Tire & Rubber Co. and Guangzhou Rubber Enterprise Group Co. Ltd., which together comprise Wanli Tire Group.
Fu and Alan Daniel Young, identified as executive director of the coordinating council for economic development at the South Carolina Commerce Department, jointly signed an investment letter of intent during the conference, Vanlead Group said.
Vanlead also said that Young had visited Wanli Tire's Hefei, China, tire factory in the weeks before the signing.