Bridgestone to open Russian plant 25 May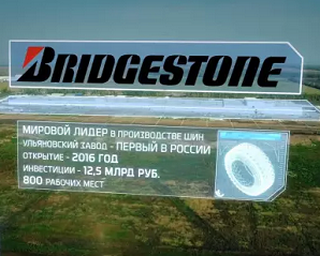 Ulyanovsk, Russia – Bridgestone is set to open its first plant in the Russia/CIS region on 25 May, a company source has told ERJ.
The $375-million passenger car tire facility in the Zavolzhye industrial zone in Ulyanovsk Oblast was originally expected to come on stream in the first half of 2016.
In September 2016, Bridgestone completed the construction of the plant, marking the milestone with a local opening.
The grand opening, however, will be held later this month.
Production capacity of the plant is to reach around 12,000 units a day in 2018 and will mainly comprise winter tires for the Russia/CIS market.
Around 800 jobs will be created at the plant, operated by Bridgestone Tire Manufacturing CIS LLC, a tire manufacturing company jointly established by Bridgestone and minority partner Mitsubishi Corp., with a 10% equity holding.
With the establishment of the tire manufacturing company, Mitsubishi will also take an equity stake in Bridgestone CIS LLC (BSCIS), a sales company established in Moscow by Bridgestone.
Bridgestone will have 80% equity ownership of BSCIS, with the remaining 20% held by Mitsubishi.