Nokian sees growth in all regions despite higher costs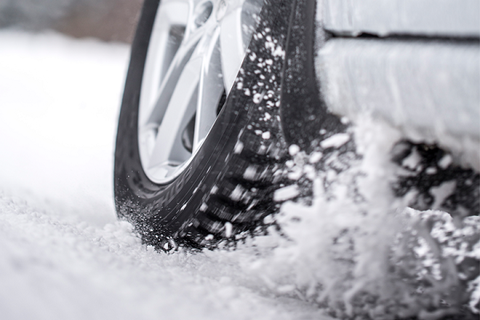 Nokia, Finland – Nokian Tyres plc has registered "steady growth" in the first three months of 2017, with net sales up 18.2% to €325.9 million compared to the first quarter of 2016.
In its quarterly results statement, the Finnish tire maker said sales grew in all its main markets, with a strong performance from Russia. Currency exchange also had a positive impact of €21.3 million on sales.
Operating profit increased by 16.6% year-on-year to €58.9 million in the three months to end of March.
Raw material costs in manufacturing rose by 18.8% year-over-year and increased by 9.4% versus the fourth quarter of 2016. In full year 2017, the costs are expected to increase 20% compared to 2016, causing a headwind of €60 million.
To counter the headwind, Nokian said it had already implemented necessary price increases in all markets, the full effect of which will be seen in the following quarters.
During the first quarter, the company made investments, amounting €17.3 million, in production at its Russian and Finnish factories, moulds for new products, ICT and process development projects and the Vianor expansion projects.
In terms of segments, passenger car tires showed 22.5% growth, comprising over 72% of the quarterly sales, followed by heavy tires which grew 5.9% and the automotive service business, Vianor, which showed 4.7% growth compared to the same period in 2016.
Russia and the CIS saw the biggest jump in year-over-year sales with 56% increase, an equivalent of 25.7% of quarterly sales. Sales in North America rose by 9.4%, while Europe saw an 18% increase in first quarter sales.
"All our main market areas reached growth and Russia became the biggest contributor to this growth, like in Q4/2016. Russia's economy started growing again after seven consecutive quarters of recession," pointed out interim president and CEO Andrei Pantioukhov.
Nokian said it expected the Russian market to return to growth, but the pace of the recovery was likely to be "quite moderate".
Production volumes were also higher than last year.
"The company has clearly returned to the growth track and intends to stay on this track in the future," said the interim CEO, adding that in 2017, net sales are expected to grow by at least 10% and operating profit is expected to grow by over 5% compared to 2016.