HF tops global tire & rubber machinery rankings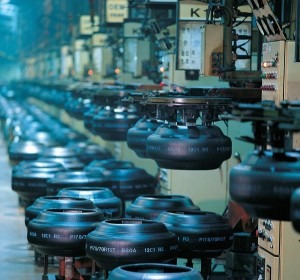 London – The HF group (Harburg-Freudenberger Maschinenbau GmbH) has retained its status as the world largest tire & rubber machinery maker, according to the findings of the ERJMachinery Survey 2017.
Despite a 5% fall in sales, German-based HF, which includes Farrel Ltd and Pomini Rubber & Plastics extended its lead in the global ranking by sales, published annually by European Rubber Journal magazine.
VMI leapfrogged into second slot on the table just by holding business at prior-year levels. The Dutch group overtook Mesnac, which topped the table just two years ago, but this year slipped from second to third place after a 28% fall in group sales in 2016.
ERJ's annual survey of over 50 of the world's largest tire & rubber machinery companies indicated a business trend favouring companies that offer more high-tech equipment and technologies over traditional engineering groups.
This was most clearly evidenced by the performance of Cimcorp, which reported a 30% year-on-year increase in sales of its automated systems and equipment for handling tire materials and products.
Significant sales gains were also seen at: LWB Steinl (+18%); Comerio Ercole (+15%): and Maplan (+12%).   By contrast sales were sharply down at Kobe Steel (-17%), Larsen & Toubro (-10%) and Marangoni (-55%), as well as at some of the largest Chinese suppliers.
Overall – comparing sales of companies that supplied figures for the ERJ Machinery Survey both this year and last year – total sales fell by 4.2% in 2016 to $3,362.4 million. Sales reported by the 10 largest of these players showed a dip of 7.0% compared to last year.
ERJ subscribers can see full details of the survey with an in-depth analysis of the report findings in the May/June edition of European Rubber Journal magazine. If you are not yet a subscriber click this link.