New boss for Trelleborg unit as Fryklund heads to Hexpol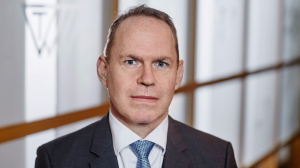 Trelleborg, Sweden – Trelleborg Industrial Solutions, part of the Swedish Trelleborg group, has appointed Jean-Paul Mindermann as its new president effective 1 July.
Mindermann will replace Mikael Fryklund, who is leaving Trelleborg to become president and CEO of Hexpol, according to a 17 March statement by Trelleborg.
The 57-year-old Mindermann joined Trelleborg following the acquisition of Watts Tyre Group in 2011 and has been in charge of the development of global operations of industrial and construction tires since.
Prior to that, he served as the chairman of Premia Group and various management positions within Watts of Lydney Group and Airboss.
"We are delighted to be able to promote Jean-Paul. He is a true international manager, having lived and operated globally across multiple industries," said CEO Peter Nilsson.
Meanwhile, Hexpol announced, also on 17 March, that Mikael Fryklund was joining the company 1 July. He is to replace current president and CEO Georg Brunstam, who will assume the role of chairman of the company in late April.
Fryklund has been business area president of Trelleborg Industrial Solutions since its creation in 2012, and has been part of Trelleborg for the past 15 years in various positions.
"With the recruitment of Mikael Fryklund Hexpol will have a CEO with broad international experience from the rubber and plastic industry… I am confident that Mikael with his industry and acquisition experience will continue to develop Hexpol positively," said Brunstam.