Strong yen brings down Bridgestone 2016 results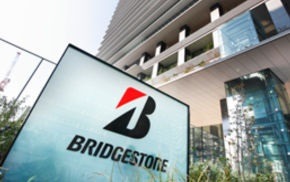 Tokyo – Bridgestone Corp. has posted a sharp drop in earnings and revenue for 2016, as the Japanese yen gained strength and the cost of raw materials grew.
In its full-year financial statement on 17 Feb, the tire maker said its sales dropped 12% year-on-year to Yen3.3 trillion (€27.5 billion), with sales of tires showing a 13% decline to Yen2.7 trillion.
Bridgestone also registered an 8% decline in sales of diversified products to Yen585 billion.
Operating income fell 13% to Yen450 billion, with the tire division's income showing a 12% fall to Yen414 billion. Diversified products posted an even sharper drop of 22% to Yen34.8 billion.
Among the contributing factors, said Bridgestone, were the currency effects of a stronger Japanese yen, as well as "uncertainty of the global economy, while the Japanese domestic economy continued gradual recovery."
And while the US economy continued recovery, the European economy had increased uncertainty, said Brigestone, adding that in Asia, China's economic growth remained slow.
Overall, the company said economies are gradually recovering, but issues such as Brexit make the political scenes "unstable".
In the tire segment specifically, softer sales were set against a general uptrend in volumes. Unit sales rose in Japan in passenger car and light vehicle tires, as well as truck and bus tires. In the US, however, while sales of passenger and light truck tires were "firm", truck and bus tires saw a drop due to lower sales of OE tires.
Looking forward, Bridgestone expects natural rubber prices to remain at high levels in the first half of 2017 before dropping back in the second half.
The company expects a 9% year-on-year rise in sales to Yen3.6 trillion in full year 2017, with tire sales set to rise 10% covering more than Yen3 trillion of annual sales. The Japanese tire-maker also expects a modest 1% rise in operating income to Yen452 billion.
The group also announced further plans to expand its "diversified product businesses". This, it said, was achieveable through "globalisation" of major businesses such as seat pads, antivibration rubber and roofing. The company also aims to strengthen its solutions and services.