Reifen China to study 'intelligent manufacturing'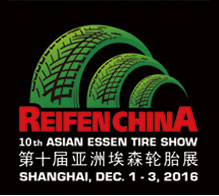 Shanghai, China – Reifen China, will be held 1-3 Dec in Shanghai to mark the 10th "Asian Essen tire show", according to the organisers, China United Rubber Corp. and Messe Essen GmbH.
Also at the show, a workshop on "intelligent manufacturing" will be held on 2 Dec, with speakers from Seimens, Mesnac and Cimcorp.
The subjects studied at the workshop will include Siemens' horizontal integration for Industry 4.0 implementation as well as Mesnac's automated assistant x-ray inspection system for tires.