Interview: ExxonMobil/Sabic JV fully commercialised by Q2 2016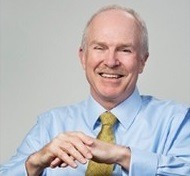 Jubail, Saudi Arabia – ExxonMobil Corp. and Saudi Basic Industries Corp. will soon complete the work on the expansion of their Al-Jubail Petrochemical Co. (Kemya) joint venture into the rubber industry.
Kemya will expand its facility in Jubail, nearly doubling both its size and employment with a $3.4 billion (€3.1 billion) investment. The project will have the capacity to produce up to 400,000 metric tons per year of rubber – including halobutyl, styrene butadiene, polybutadiene and EPDM – thermoplastic speciality polymers and carbon black to serve several local markets, the Middle East and Asia.
The project will create about 600 jobs once fully operational.
"It's a good fit for both of us," said John Verity, senior vice president of polymers at ExxonMobil Chemical. "For Sabic, it gave them the opportunity to build and champion a first-rate rubber industry in Saudi Arabia, supporting job creation, developing downstream industries and help diversify the national economy.
"From an ExxonMobil perspective, it gave us some growth opportunities for some of the existing products that we're in that we could bring to the joint venture. But it also provides us access to the Middle East where there is quite a lot of growth for these kinds of products and fabricated products from elastomers."
Verity said the facility is in the process of being complete and will go through a rolling startup throughout 2016 with the facility expected to be fully commercialised by the second quarter.
The carbon black unit started production in December. Verity said the other units are in the process of being completed. Once that phase is finished, the facility will undergo an extensive product testing phase to gain the necessary approvals to validate their products, gain customer approvals and finally begin production of commercial volumes.
"For both of us this venture provides more access to growing demand in the Middle East," Verity said.
Automobile production also is expected to grow substantially in the region. Verity said ExxonMobil projects 30 million vehicles in 2040, up from 10 million in 2010. This growth is driven by increasing personal incomes, a growing middle class and more disposable income. Worldwide, the outlook for cars and light trucks is expected to double by 2040 to 1.7 billion vehicles.
Those figures also give ExxonMobil confidence in the automotive industry as the region will create demand for the kinds of rubber products needed to service the region, Verity said.
"Those trends within the automotive industry present pretty strong prospects for growth in the overall rubber industry," he said.
"When people have growing disposable income, they tend to want to buy things like cars and appliances, all things that play to growing demand for these kinds of products," the executive added. "When you look at those kinds of trends, there is going to be growing demand in a relatively fast growing part of the world. It's going to provide good growth opportunities for the products that we're going to make."
Kemya is a 50/50 joint venture between Sabic and Exxon Chemical Arabia Inc., an affiliate of ExxonMobil. The companies have collaborated closely since 1980 when they established the joint venture, which currently produces polyethylene, ethylene and propylene. ExxonMobil said the new project represents a significant broadening of Kem-ya's product portfolio.
"We have a long relationship with Sabic," Verity said. "When you look at what's been going on in Saudi Arabia for the last 30 years, they've actually been trying to diversify their economy into industries other than just oil and natural gas production. As a result they've had strong growth in petrochemical and other manufacturing segments. They're increasingly trying to diversify their economy, and one of the areas they started to target was the whole elastomers area."
ExxonMobil will bring its synthetic rubber technologies to the mix. Verity highlighted both the firm's halobutyl and EPDM product lines as key additions to Kemya's portfolio. For Sabic, the venture is another opportunity to diversify Saudi Arabia's economy.
"We bring a lot of history and capability to the joint venture," he said. "We already have manufacturing facilities in the US, the (United Kingdom) and Japan. This gives us another platform in the Middle East to support the growth of those products."
Sabic is a petrochemical company and one of the world's market leaders in the production of polyethylene, polypropylene, advanced thermoplastics, glycols, methanol and fertilisers. It operates in Saudi Arabia, the Americas, Europe and Asia-Pacific in more than 40 countries with about 33,000 employees worldwide.