New kid on the black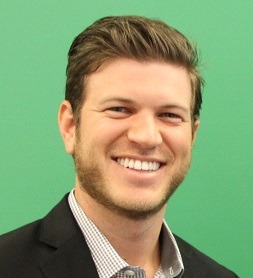 Based on article published in the November/December issue of European Rubber Journal magazine.
The dynamic nature of the rubber fillers market is highlighted by new entrant Hiller Carbon, a third-generation, family-run supplier of speciality carbon products with its roots in the coal-mining industry of eastern Kentucky.
While the main application for its speciality carbons is in electric furnace steel mills, its Crown Black extending filler for rubber compounds have become a significant part of Hiller's plans to diversify into new markets.
The main selling point of the 325 mesh product is low density, explains Jordan Hiller, sales manager, industrial carbons at Hiller Carbon. It has, he said, a specific gravity of 1.3, compared to 1.8 for most carbon black grades.
"This can equate to a saving of 20-30 percent versus using standard blacks," said Hiller, pointing to company information showing estimated savings for EPDM compounds of around 25 percent and in SBR formulations of around 10 percent.
These markets are predominantly in North America, where, said Hiller, Crown Black is widely considered a house ingredient.
Europe, said Hiller, is the "next big step". In May, the company signed a strategic agreement with Reijnders BV, based in Boxtel, The Netherlands, for the exclusive sale and distribution of Crown Black325 in the region.
Rejinders, he said, was chosen because it offered a large-scale distribution infrastructure that can supply European compounders and was "willing and able to develop the market from the ground up.
"One of the biggest selling points will be the availability. Up to now, I don't think good inventories have been available here."
Hiller has also since signed a distribution deal with Bombay Chemical & Rubber Products (BCRP), to maintain inventory and market its product to the Indian rubber industry.
BCRP "very much knows the product and approached us because they knew the market," said Hiller. "There is a pretty well developed market over there and tires again is an application."
Hiller is also preparing the ground for other such deals in other world regions: "We are also looking at Mexico, South America and over in Asia we will be identifying some distributors too."