Bridgestone launches offer for US auto parts chain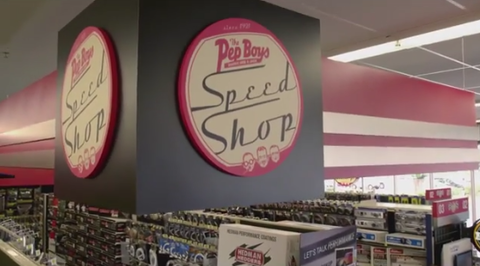 Nashville, Tennessee – Bridgestone Americas Inc. is launching its previously announced tender offer to buy tire and auto part aftermarket chain Pep Boys – Manny, Moe & Jack at $15 (€14) per share.
Bridgestone's offer is being carried by TAJ Acquisition Co., a subsidiary of Bridgestone Retail Operations LLC (BSRO) established to effect the acquisition.
According to the terms of Bridgestone's offer, Pep Boys shareholders will receive $15 in cash for each share of Pep Boys common stock validly tendered through 4 Jan 2016, and not validly withdrawn in the offer, without interest and less any applicable withholding tax. Pep Boys' board of directors has recommended shareholders accept the deal.
BSRO is filing a schedule TO with the Securities and Exchange Commission (SEC) that includes details of the tender offer.
Additionally, Philadelphia-based Pep Boys will file with the SEC a solicitation/recommendation statement on Schedule 14D-9 that includes the board's recommendation.
The tender offer will expire at 5 pm EST on 4 Jan 2016, unless the offer period is extended in accordance with the definitive merger agreement and the applicable rules and regulations of the SEC, Bridgestone said.
The completion of the tender offer will be conditioned on Pep Boys' shareholders tendering at least a majority of the company's outstanding shares, determined on a fully diluted basis, and other customary closing conditions, including expiration or termination of the waiting period under the Hart-Scott-Rodino Antitrust Improvements Act.