Trelleborg wins framework deal with Statoil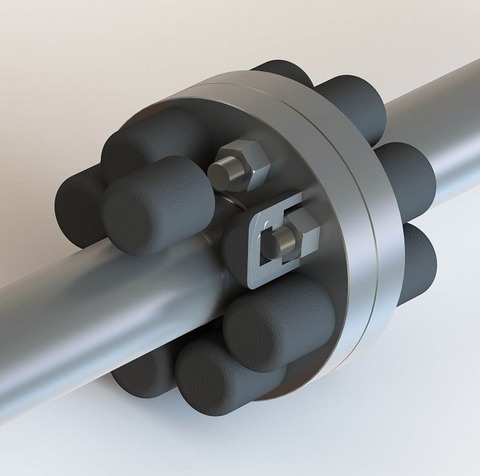 Trelleborg, Sweden – Statoil has awarded a framework agreement to Trelleborg's offshore operation for the delivery of passive fire protection systems for use on flanges and bolts.
The deal covers Trelleborg's FireNut protection system for flanges and bolts, which is manufactured using the company's fire-resistant rubber technology. The products will be manufactured at its facility in Krokstadelva, Norway.
Designed to extend service life in the event of a fire, the protection system is claimed to simplify installation, inspection and maintenance of flanges.
"This framework will lay the foundation for FireNut to become a preferred bolt protection solution on all Statoil offshore installations in operation," said Jørgen Sletten, business group director for Trelleborg's offshore operation in Norway.
FireNut is designed to prevent damage to bolt threads and reduce elongation of bolts even after direct impact from a jet fire at 1,300°C.