Michelin appoints new UK commercial director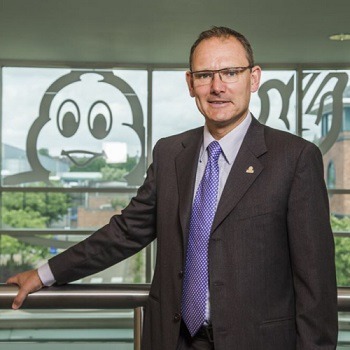 Stoke-on-Trent, UK – Michelin Tyre plc has appointed Guy Heywood as commercial director of its operations in the UK and Republic of Ireland, the tire-maker announced 6 Aug.
Heywood will also continue in his position as head of Michelin's truck and bus division, which he has held since 2012.
The expanded role will see Heywood join the senior leadership team of Michelin Tyre plc.
He will coordinate with directors of each Michelin product line, including agriculture, earthmover, motorcycle and passenger car, to represent the commercial side of the business at Michelin's HQ in Clermont-Ferrand, France, Michelin said.
"As the largest tire manufacturer in the UK, our three plants in Ballymena, Dundee and Stoke-on-Trent collectively have a larger manufacturing output than every other tire manufacturer in the UK combined," said Heywood commenting on his new position.
Heywood will continue to be based at Michelin's UK head office in Stoke-on-Trent.