Evonik opens new innovation centre in US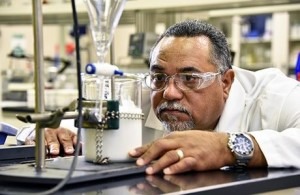 Richmond, Virginia – German speciality chemicals company Evonik Industries inaugurated its Richmond Business and Innovation Centre on 21 July.
The new $15.4 million (€14 million) facility has been set up as part of Evonik's growth plan in North America, said the company in a press release.
"Our intention is to turn Evonik into one of the most innovative companies in the world. Evonik's vigorous culture of innovation will be further strengthened by our new Richmond Business and Innovation Centre," said Klaus Engel, chairman of the executive board of Evonik.
Engel added that Evonik had established strong relationships with leading universities globally in its pursuit of new technologies.
"Here in Richmond, we are collaborating with Virginia Commonwealth University," Engel said.
Evonik's manufacturing operations, which employ about 110, will remain in the city of Hopewell, Greater Richmond.
"We expect to grow and add 50 jobs over the next five years. In addition, by locating the Centre in the Greater Richmond area, Evonik preserved 125 local full-time jobs," said David DelGuercio, senior vice president and general manager, Evonik Nutrition & Care, North America
With the new facility, Evonik said it had more than doubled its laboratory and commercial space in the Greater Richmond area.
The centre combines R&D, marketing, sales and customer service. Support functions such as environment safety and health, procurement, controlling and human resources are also covered.