Tire recyclers' Flex in the city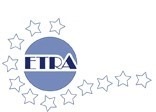 Treviso, Italy – The European Tyre Recycling Association (ETRA) – in cooperation with the Italian National Association of Local Authority Technicians (ANTEL), and the Italian Recyclers Association (ARGO) – will be holding a b2b seminar on rubber in urban applications in the Italian town of Treviso on 23 Oct.
The seminar, entitled "Flex in the city", aims to develop awareness of the use of recycled tire materials in civil engineering and town planning, said ETRA in an announcement on 21 July.
Topics will include the uses of rubberised asphalt and reinforced concrete, and the impact of these materials in the reduction of road and rail vibration, as well as noise insulation.
Representatives from the tire recycling sector, as well as operators and developers, and technicians involved in public works are to take part in the seminar.