Maplan to start building new plant this year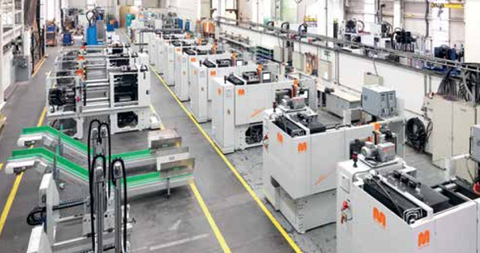 Vienna – Rubber injection moulding machinery manufacturer Maplan GmbH will start construction work on its new facilities in the fourth quarter of 2015, the Vienna-based company has announced.
The new plant, to which Maplan will relocate, will be built south of Vienna, Austria, in the Kottingbrunn industrial park, about 40km away from the company's current base in Ternitz.
According to Maplan, the new facility will enable larger and more efficient logistics and production processes as part of the company's strategy to broaden its focus to include larger machines.
The new plant will be geared up to provide a similar combination of production as at the current site, but will have bigger buildings and stronger cranes to provide better production possibilities, Wolfgang Meyer, Maplan's managing director and CEO told ERJ previously.
While Maplan does produce larger machines at Ternitz, Meyer said the set-up was "not optimal" for manufacturing machines above the 650-tonne mark – the upper point of the company traditional focus area in the market.
Maplan's main focus has long been in the 100-400 tonne range and injection volumes up to 8.6 litres. The company does have larger machines but this has never really concentrated on this area in the past.
"On the greenfield site, we can optimise production from the beginning, so you have the perfect flow of material in the factory," said Meyer.
"We want to expand our business not only to be no 1 from 100 to 650 tonnes, but also from 650 tonnes to 1000 tonnes," he added.