Farm tires: Michelin's ear to the ground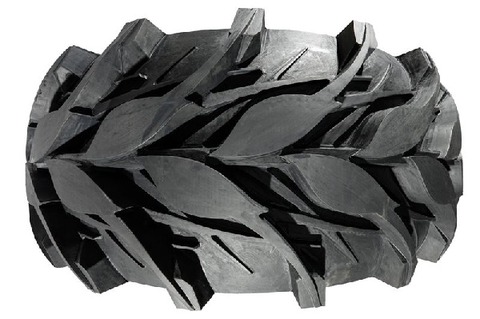 Stoke-on-Trent, UK – Michelin has unveiled a new tread patterns for agricultural tires, as part of its Ultraflex range.
The Lifebib VF 710/70 R42 concept tire stands out for featuring a pattern in the shape of an ear of wheat – an alternative to the traditional V-shaped or herringbone-shaped tread.
According to Michelin, the Ultraflex range can be used throughout the entire crop cycle, from the sowing to the harvesting of the product.
The wheat concept features a central rigid rubber block formed by the wheat grains, as well as side-tapering for enhanced precision, guidance and traction.
Michelin said that the concept tire was developed as a result of its over €600-million investment in R&D annually.