New leader for French scrap tire company Aliapur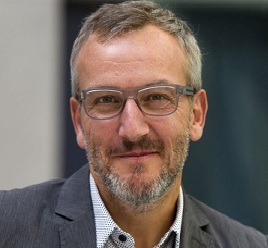 Lyon, France – Hervé Domas is to take over as chief executive officer of French Aliapur in January 2015. He will succeed Eric Fabiew, who is standing down.
Domas, who joined the company on 1 Sept, is a graduate of the Clermont-Ferrand Business School. In 1989, he joined the Keolis group, a major operator in the field of the public transportation of passengers in France and abroad.
He since held senior roles at transport companies including most recently as director of relations with the French rail company, SNCF.
"There is a certain similarity in the philosophies behind the transportation of passengers and the activity of Aliapur," says Domas. "They are both private companies that perfectly carry out their missions of general interest."
Aliapur claims to be the lead company in the field of recovering used tyres in France. Its founding members are Bridgestone, Continental, Dunlop Goodyear, Kléber, Michelin and Pirelli – that together make up around 70 percent of the annual yearly circulation of used tires.
The company has capital of €262,500, equally divided among these companies, which are also Aliapur's principle customers.
Since December 2003, Aliapur has been chosen by more than 300 producers, as defined by the French Environmental Code, to collect and recover the quantities of used tires they are bringing on to the French market.?