Energy costs hit EU chemical exports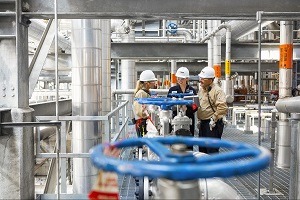 Brussels – High energy costs and lower R&D intensity spending over the past two decades has diminished the EU chemical sector's competitiveness in the global export market, according to Cefic.
The industry association's conclusions are based on a report entitled "Evolution of competitiveness in the European Chemical industry: historical trends and future prospects."
This found that although the chemical industry (excluding pharmaceuticals) is one of the EU's most successful sectors (globally the second largest), with €527 billion in sales in 2013, there was cause for concern.
The report, which was produced by Oxford Economics, highlighted that the majority of the decrease in extra-EU export market share over the past 20 years was due to declining competitiveness, as opposed to slow-growing destination markets.
Oxford Economics said the findings supported two hypotheses about competitiveness in the chemical industry; firstly that the US shale gas boom has improved the competitiveness of US producers compared to European countries and Japan.
Secondly, the study also suggested that product and process innovation were critical in delivering more value to the customer to compensate for cost disadvantages in developed countries.
The report claimed a reduction in European energy prices along with more R&D investment, could potentially stop the slide in chemical export market share observed over the past decade, adding €35 billion to EU GDP and creating more than half a million new jobs over the next 15 years.
Speaking at a press conference in Brussels, newly appointed Cefic president Jean-Pierre Clamadieu said: "A coordinated EU energy policy could be a major contribution in re-establishing the European chemical industry's competitiveness, re-launch investment and stimulate research and innovation."