Farrel to consolidate into modern structure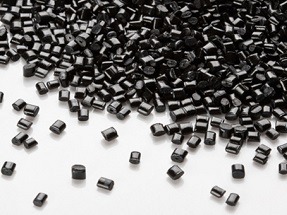 Ansonia, Connecticut – HF Mixing Group is making an investment in its continuous mixers business unit's operations in Ansonia.
Its Farrel Corp. subsidiary will consolidate from four outdated facilities into a new, modern building, located in the same general area as its current operations.
The firm is targeting two greenfield options, one in Ansonia and the other in Oxford, Conn., to build a fit-for-purpose facility that is sized correctly and efficient to operate, said Paul Zepp, facility manager at Ansonia. The firm will choose between the two land plots in the next month or two.
Zepp said the firm already has formulated the schematic plans for the new building; it's just a matter of deciding where to construct it. The building will be 60,000 square feet, and HF estimates the project will be completed in the fall or early winter of 2015.
Ansonia will have the ability to add 10,000 to 15,000 square feet of space on the lot to accommodate future growth, Zepp said.
The firm did not disclose an exact investment figure, but Mark Meulbroek—member of the HF Mixing Group's board of management and responsible for continuous mixing strategy—said it plans to invest in the double-digit millions.
Zepp said the expansion will not create any new jobs, but HF projects the growth path of its continuous mixing business should net new jobs in the future.
"The expansion is underlining the success that we see in our continuous mixing business unit since we focused Farrel Corp. Ansonia on this product range," Meulbroek said. "The logical consequence of this growth and success is now a new facility is needed, and we are 100-percent convinced that this success story will continue to grow."
HF's current Connecticut operations are spread out through four facilities—three in Ansonia and a research and development centre about 15 miles away in Oxford.
Zepp said the youngest of the four buildings was constructed in the late 1960s, and some date back to the early 1900s. The inefficiencies of operating these facilities is largely what inspired HF to invest in an upgraded facility.
"They're all poorly designed and inefficient," he said. "They're expensive to operate, and the money that we spend in maintaining and operating these buildings takes away our ability to invest money into research and development, customer service and quality.
"We're looking to make a trade there in terms of how we spend our money so we can continue to spend on the things we need to."
Zepp said the new building will include many energy efficiency upgrades and a better building envelope, but Farrel has designed an optimized manufacturing flow for the assembly of continuous mixing machines.
The firm also will invest in modernizing its machinery and equipment, such as crane systems and grinding/well booths, Zepp said.
Efficient flow
"The floor has been laid out to make our process a very efficient flow and to reduce our lead times to make us more efficient to re-invest that money in research, development and customer service," Zepp said.
"We're not just investing in the building. It's in the equipment and machinery needed to modernize our operation."
Harburg-Freudenberger Maschinenbau GmbH acquired Farrel in 2009, and in 2010 the company was integrated into the HF Mixing Group along with Harburg and Pomini Rubber & Plastics SrL, which Harburg acquired in 2007.
In 2013 HF relocated its entire batch mixing machinery business to Topeka, Kan., allowing the Ansonia operations to focus solely on continuous mixing.
The firm also realigned its other sites to focus exclusively on one type of mixer.
Zepp said the company has been on a three- or four-year growth pattern with its continuous mixing business.
Paul Lloyd, director of HF's continuous mixers business unit, said the restructuring of HF's business units is allowing it to focus on new growth product lines—such as carbon black masterbatches for automotive and film; polyvinyl chloride compounding for flowing and flexible PVC; and flame retardant compounding for construction and cables.
Lloyd said biopolymers, a small niche market now, are expected to grow over time, and that because Farrel's equipment is advantageous in processing heat sensitive compounds, the firm is positioned to capitalize on that growth.
Farrel's core business is calcium masterbatch, or polyolefins filled with calcium used in fillers for products such as film, Lloyd said.
"One of the key strategic benefits for us is to get all of our people under one roof with engineering and R&D all in the same building so we can be more efficient in the way that we work together to develop our new products for the market," Lloyd said.
"Our goal is to re-focus the machines back into other areas we've let lapse now that we have the focus of the business unit (on continuous mixing)."