North America tire & rubber product sector shake-up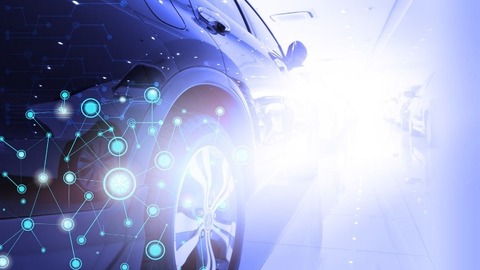 Jolt to rankings was provided, however, by Goodyear's 2021 acquisition of Cooper Tire & Rubber Co.
An analysis of the North American tire & rubber product manufacturing sector by US-based Rubber News – an associate publication of ERJ – revealed some significant changes in the region, though Bridgestone Americas Inc. retained its position as the region's largest player.
With estimated North American sales of tires, hoses, belts, air springs and other products in the $13.2-billion range, Nashville-based Bridgestone Americas emerged as a clear regional leader – its sales about $1.7 billion higher than Michelin North America Inc. in no. 2 position.
A significant jolt to the rankings was provided, however, by Goodyear's 2021 acquisition of Cooper Tire & Rubber Co. being fully realised in the 2022 sales figures.
Akron-based Goodyear's estimated 2022 North American sales, therefore, jumped $2.7 billion year-on-year, closing the gap between it and Michelin this year to just about $380 million – a marked difference from the $1.45 billion separation a year earlier.
Still, it will be interesting to see how the world's three largest tire makers – and North America's top 3 rubber products makers – jostle for position in the years ahead.
Because Michelin for one, is investing in its North American operations, in part to grow capacity for larger-rim diameter car tires as well as commercial truck tires, as well as rubber products ranging from Camso tracks to Fenner Precision Polymer belts and seals.
In May, for instance, Michelin announced a $100-million investment to expand its Camso-branded agricultural rubber tracks facility in Kansas, which opened just three years ago.
But the Greenville, South Carolina-based tire maker's biggest announcement this year came in March, when it noted that it had earmarked $220 million to expand capacity and upgrade operations at two tire plants in Nova Scotia.
Bridgestone, likewise, is investing in growing its North American operations, including a $550-million spend at its flagship truck and bus radial tire plant in Morrison, Tennessee, announced in 2022.
Continental AG's North American sales – through both Continental Tire the Americas LLC and ContiTech USA Inc. – retained no. 4 spot after seeing an uptick in sales from around $5.05 billion in 2021 to $5.65 billion in 2022.
Parker-Hannifin Corp., ranked as North America's largest hose maker by Rubber News, held the No. 5 spot in this ranking with North American sales growing about $310 million year-over-year. In addition to hoses, Parker-Hannifin makes moulded and extruded rubber goods.
Meanwhile, Yokohama Tire Corp. jumped six positions from no. 12, as North American sales surged by about $760 million year-on-year, in part due to new fitments, upticks in vehicle production, better marketing and a record year for its ATG tire products.
Eden Prairie, Minnesota-based hose maker Danfoss A.S. rose 17 slots to no. 21 in the rankings, with estimated North American sales of around $790 million. This reflected the full realisation of sales from Danfoss' August 2021 acquisition of Eaton P.L.C.'s hydraulic hose business, for $3.3 billion.