Pirelli's Russian operations becoming "less & less meaningful"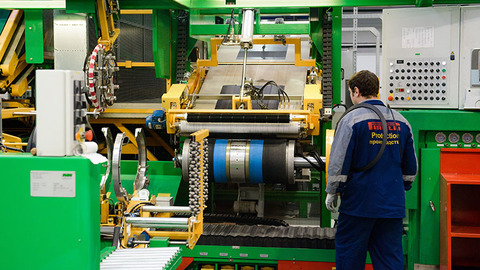 Standard-tires focus and low plant utilisation rates in country now accounting for less than 3% of group sales
Milan, Italy – Pirelli's tire plants in Russia are running at a capacity-utilisation rate of around 65% with output fully dedicated to the local market, company executives have reported.
Based in Kirov and Voronezh, the Russian operations are focused on the production of standard tires, Andrea Casaluci, general manager operations, explained on a recent first quarter results call.
Pirelli's performance in the standard tires segment, he said, "reflects greater selectivity in this channel and the halting of car production [by major OEs] in Russia due to the Ukraine conflict."
Group-wide, Casaluci noted 11 Mar, the 'saturation' level of Pirelli plants was around 90% – over 95% in the high-value tire production – further underlining the lower utilisation rates in Russia.
While Russia still represents 8% of Pirelli's production, the country now "accounts for less than 3% of our total sales. So it is [becoming] less & less meaningful," said Casaluci.
In the past, Pirelli exported around 3.5 million tires from Russia, mainly to Europe, the operations manager, adding: "Today the export is finished. We are not exporting anymore."
Now, he added, those exports are delivered from local production in Romania and partially from Turkey through an off-take agreement.
Meanwhile, Pirelli's first-quarter report also noted a 'normalisation' of energy and raw materials costs from the market disruptions that followed the onset of Russia's war on Ukraine.
These adjustments included declines of 16% and 47% respectively for Brent crude and European natural gas prices compared to the first three months of last year.
Similarly, natural rubber (TSR20) traded 23% lower year-on-year, at $1,373/tonne, while butadiene at €970/tonne averaged 9% lower than in the first quarter of 2022.
Pirelli's plants at Kirov and Voronezh have annual capacities to produce 6 million units and 2.3 million units respectively of passenger car and light truck tires.