Tire Tech Expo: VMI introducing UNIXX technology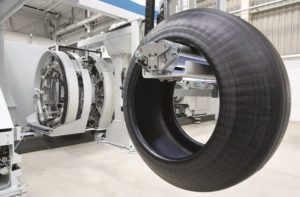 Dutch group presenting its 'next step in the future of tire-building
Hanover, Germany – VMI is introducing its UNIXX tire-making technology, which is designed to enhance flexibility and quality through the use of additive manufacturing and smart process integration within a sustainable production process.
According to VMI, the UNIXX Belt Maker offers "a revolutionary way of steel belt making, providing flexibility in process and production, combined with the highest efficiency and product quality."
Optimised for hands-off, eyes-off production, the automated system is said to reduce scrap-generation and energy-consumption compared to conventional belt-making processes.
Moreover, VMI said the system allows for the production of thinner materials, enabling the production of tires with lower rolling resistance, and, so, lower fuel consumption and CO2 emission levels.