Zeppelin advances automation capabilities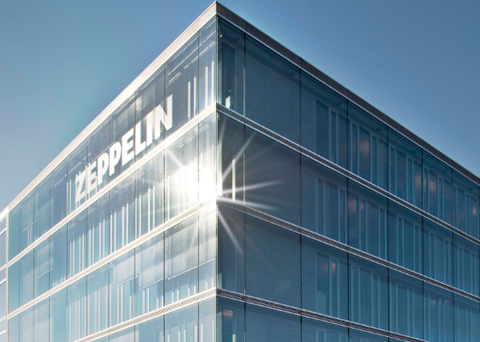 "Our vision is to have more digital services for predictive maintenance, digital-twin, AI and smart plant capabilities..."
With the introduction of NAMIQ, materials handling specialist Zeppelin Systems GmbH is taking a significant step forward in its development and supply of automation products and services for the tire & rubber industry.
NAMIQ encompasses digital products designed to meet specific requirements of the manufacturing operation, according to Andreas Ott, product owner, innovation center automation & digitalisation.
These products, said Ott, include NAMIQ Recipe, a batch management and recipe management system with modules and functionalities that handle and execute fully automated production in the mixing room.
For execution, end users input a list of actions to define the required processes, for example the optimum combination of speed, temperature and pressure to mix the materials.
The software product family further includes NAMIQ Analytics, which enables tire and rubber product manufacturers to tap into the value of huge volumes of newly generated and stored information.
The Big Data-based system features dashboards that display data in different formats to help end-users to optimise production and identify anomalies that emerge within equipment and processes.
As Ott explains: "At the project implementation stage, we define data points, for instance from temperatures and pressure sensors in a mixer, to which are applied analytic values with defined boundaries.
"When, for instance, a sensor reading goes outside of those boundaries, the system creates an alert which the customer can interrogate via different filter functionalities."
NAMIQ Analytics, he continued, can be used to perform, root-cause analyses of downtime using data from different historical and real-time production dashboards as well as plant KPIs.
Also in the product family is NAMIQ Sustainability, which displays key metrics of an operation's environmental footprint, for example about energy-usage, emissions and water-consumption.
Energy-consumption, for example, is then monitored using specific dashboards showing measurement points for electricity, steam, compressed air or water – helping manufacturers to accurately track consumption of these increasingly costly resources.
Asked about the commercial status of the NAMIQ range, Ott reported that "NAMIQ Recipe has been launched, with [initial implementations] for the Analytics and Sustainability products as well."
Key selling-points, he said, include the system open architecture, standard interfaces, the option to integrate at MES and ERP levels, and protection via advanced data security 'strategies'.
NAMIQ can be readily implemented on modernisation and greenfield projects and is user-friendly, added Ott, noting that today there are fewer employees with a high degree of plant and process knowledge than in the past.
The next steps for Zeppelin, concluded the automation expert, are to "wrap up more and more requirements" from tire & rubber industry customers within these product offerings.
"Our vision is to have more digital services for predictive maintenance, digital-twin, AI and smart plant capabilities, while cloud services will also come more and more," concluded Ott.