Apollo Tyres receives ISO certification for sustainable procurement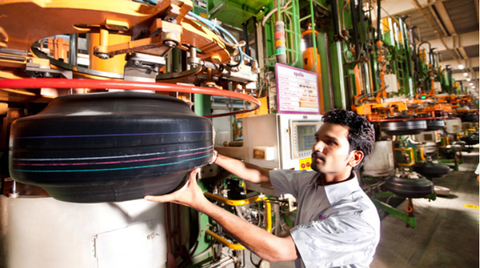 Tire maker says it is "first company in the Indian automotive sector" to acquire certification
Gurugram, India – Apollo Tyres' raw material procurement process has recently been validated by a third party for ISO 20400:2017 sustainable procurement standard.
In a statement 23 Jan, the Indian tire maker said it is "the first company" in the automotive sector in India to acquire the certification.
"Sustainability being one of the key enablers of our Vision 2026, this is an important milestone in that journey," said Sunam Sarkar, president and chief business officer.
According to Apollo, ISO 20400:2017 provides guidance to organisations, independent of their activity or size, on integrating sustainability within procurement.
It is intended for stakeholders involved in, or impacted by, procurement decisions or processes.
To achieve the certification and advance sustainability, Apollo said its procurement team had undertaken "a rigorous process" to realign their practices with sustainable procurement policies.