Engel expanding robot production plant in Austria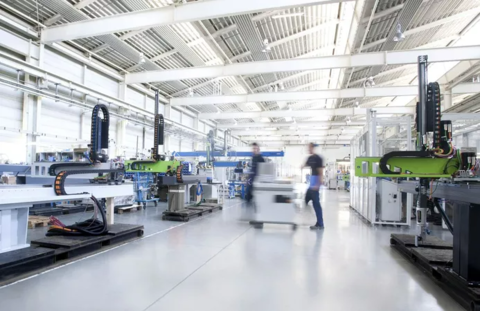 Project will see more injection moulding machines integrated with robotics
Schwertberg, Austria – Austrian machinery maker Engel is investing €11 million to expand robotics production at its manufacturing site in Dietach, Austria.
Building work is expected to start at the site in May 2023, said Engel in a statement 15 Jan, with completion scheduled for spring 2024.
The investment, said the Schwertberg-based machinery maker, is in response to growing global demand for automated injection moulding in the plastics & rubber industry.
Well over half of all injection moulding machines produced by Engel have integrated automation technology "and the trend is continuing to grow," said Dr Stefan Engleder, CEO of the Engel Group.
Coordinating the injection moulding machine, automation and processing technology, maximises "efficiency and quality potential," added Jörg Fuhrmann new VP Engel Automation.
This, he said, gives customers "an integrated control solution with a shared data platform and standardised operating logic across the entire production cell."
Founded in 1980, the Dietach plant is now being extended towards the west direction offering an additional usable floorspace of over 3000 square metres.