Nexen investing €300m to expand European tire plant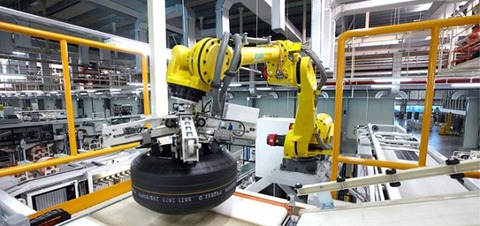 Tire maker to double production capacity at Czech Republic factory
Seoul - Nexen Tire is expanding its production plant in the Czech Republic to produce over 12 million tires per year, the company has announced.
In December, the South Korean tire maker said it had provided financial support to its European subsidiary to facilitate the project at the Zatec, Czechia facility.
In an updated stock exchange filing 19 Jan, Nexen stated that it was supporting "the borrowing of €300 million for the expansion at Nexen Tire Europe sro.
The finance, according to the Nexen filing, is in addition to an original €600 million in borrowing for the first phase of the project.
Operational since 2019, the Zatec plant currently manufactures around 6 million units of passenger car tires per year.
According to its website, Nexen plans to more than double production capacity by the end of 2024.
The project will also include the expansion of the tire maker's warehouse facility to store an additional 220,000 units of tire, brining the total storage capacity to 486,000 units, according to Czech press reports.