Showa Denko relaunches as Resonac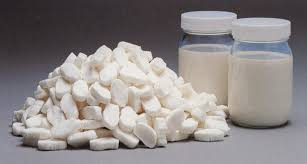 Japanese group changes business structure "substantially"
Tokyo – Japanese polymers and chemicals manufacturer Showa Denko KK has now relaunched as an 'integrated company', two years after its €8 billion acquisition of Hitachi Chemicals.
Effective 1 Jan, the newly named Resonac Group restructured with the formation of a holding group - Resonac Holdings Corp - and a change in its business model, said a Resonac statement.
As previously reported by ERJ, the process saw the group split out its manufacturing business Showa Denko Materials, now renamed Resonac Corp.
Among other products, Resonac Corp. manufactures chloroprene rubber, a material offering enhanced properties in areas such as resistance to oil, heat and weather conditions, and flame-proof characteristics.
"Our business model has changed substantially following the integration," said Resonac in its latest statement 4 Jan.
"The semiconductor business accounts for 30% of our total sales, making us a world-leading materials supplier in scale," it added.
At the same time, the group said it has established an integrated system of production from designing of materials to assembly/blending into product.
Resonac has classified its businesses into several categories, such as the semiconductor and electronic materials business and the mobility business to serve "growth markets".
The 'chemicals business', it added, will provide "stable earnings", while the 'innovation enabling materials business will support technological development programmes.
"We will work to achieve sustainable growth by ensuring that each business will appropriately play its role and meet its EBITDA goal," said the Japanese group.
In addition, the group said it would be focusing on sustainability as "a basis of management strategy".