ERJ Brainiac of the Year Awards for 2021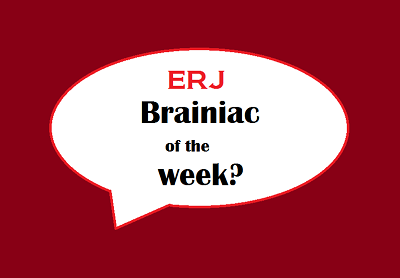 The new ERJ Brainiac of the Year Awards have been decided using a system through which points are awarded for answers sent in during the year
ERJ Brainiac of the Year Awards 2021
The new ERJ Brainiac of the Year Awards have been decided using a system through which points are awarded for each correct answer, clever solutions and helpful and/or stylish answer sent in during the year. Extra bonus points also went to Brainiac of the Month winners.
This time around, after crunching all the numbers, three players emerged virtually neck-and-neck at the finishing line.
As there was too little to separate them, huge congratulations go to the new joint holders of the ERJ BRAINIAC OF THE YEAR title:
John Bowen, rubber industry consultant, Bromsgrove, Worcs, UK;
Michele Girardi, quality manager, Scame Mastaf Spa, Suisio, Italy;
Andrew Knox, Rubbond International, The Netherlands.
REGIONAL AND SPECIAL AWARD TITLES WENT TO:
EUROPE, MIDDLE EAST & AFRICA
Stephan Paischer, head of product management special products, Semperit AG Holding, Vienna, Austria.
AMERICAS
Jose Padron, material development specialist, Waterville TG Inc. Waterville, Québec, Canada;
REST OF THE WORLD
Sergey Krasnozhon, team leader, SIBUR International GmbH, Vienna, Austria
SPECIAL AWARD: BEST NEWCOMER
Rohit Kalé, distribution strategy manager, AMN/V/B2C/DIS, Michelin North America Inc., USA.