Car maker Stellantis negotiating stake in Michelin hydrogen JV Symbio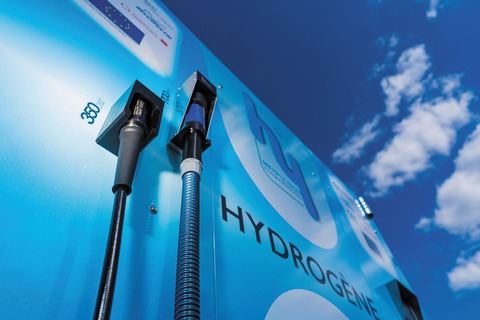 Amsterdam-based group in exclusive negotiations over a "substantial stake" in hydrogen mobility company
Paris – Automotive giant Stellantis has started exclusive negotiations with Faurecia and Michelin to take over a "substantial stake" in their joint-venture hydrogen mobility company Symbio.
In a statement 23 Dec, Michelin said Symbio's technical roadmap "perfectly matches" with Stellantis' hydrogen roll-out plans in Europe and in the US.
The automotive group, which was formed in 2021 with the merger of Fiat Chrysler Automobiles and the French PSA Group, has been pursuing hydrogen mobility and launched its first "mid-size vans" in late 2021.
As part of its ambitious "Dare Forward 2030" strategic plan, the car maker is expanding hydrogen offering to large vans as early as 2024 in Europe and 2025 in the US, while further exploring opportunities for heavy-duty trucks.
"This move will foster the speed of development to bring low emission products to our customers, beyond traditional electric vehicles," said Stellantis CEO Calros Tavares.
Formed in 2019, the 50:50 Michelin-Faurecia joint venture aims to advance hydrogen fuel cells technology for vehicles.
In 2021, Symbio announced partnership with Stellantis to advance the group's hydrogen fuel cell-powered commercial vehicles.
At the time, the Amsterdam-based automotive group said it planned to convert its commercial vehicles including the Peugeot Expert, Citroën Jumpy, and Opel Vivaro to hydrogen fuel.