Tire industry rejig gathers pace as EU ramps up Russian sanctions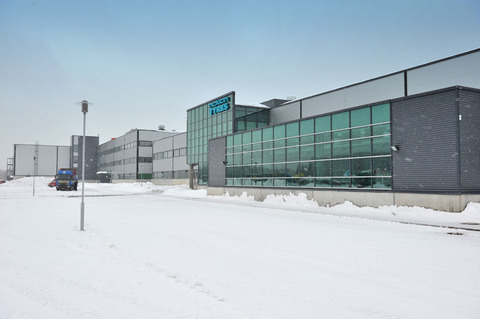 Exit gathers pace as EU imposes eight package of sanctions in response to Putin regime's war on Ukraine
London: A range of imports relating to the rubber & tire industry have been included in the EU's eight package of sanctions against Russia in response to the Putin regime's invasion of Ukraine.
In the area of rubber chemicals, the latest EU import restrictions list includes 'prepared' rubber accelerators; compound plasticisers for rubber, antioxidant 'preparations' and other compound stabilisers for rubber.
The EU sanctions package also covers the import of Russian-made "machinery for working rubber or plastics or for the manufacture of products from these materials" as well moulds used for rubber processing.
There are two direct references to 'rubber' among a wide range of products on the list of restricted imports: footwear with outer soles of rubber and articles of bedding such as mattresses, cushions and pillows filled with cellular rubber.
Elsewhere, 'beadwire' features in a 'prohibition to import or purchase directly or indirectly iron and steel products, when processed in a third country incorporating iron and steel products originating in Russia as of 30 Sept 2023.'
In terms of exports, the EU has previously banned trade in a wide range of rubber products and materials as "goods which could contribute to the enhancement of Russian industrial capacities.
Meanwhile, major tire makers continue to progress exit strategies, not least Nokian Tyres, which has agreed sell its Russian operations to Tatneft PJSC for around Ä400 million – thereby ending all of the Finnish tire maker's operations in Russia.
In 2021, about 80% of Nokian's passenger car tires were produced in Russia and the business area 'Russia and Asia' represented around 20% of the group's net sales.
To recover market-position, Nokian is increasing capacity at its tire plants in Finland and the US, and investing in new supply capability in Europe – the company on 1 Nov announced a project to build a new tire plant in Romania.
French group Michelin is in the process of divesting its Russian tire production operations, having suspended activities in the country since mid-March in the aftermath of the invasion of Ukraine.
In June, Michelin said it had become "technically impossible" to resume production in Russia and that it was "compelled to plan the transfer of all of its Russian operations by the end of 2022."
According to Michelin, sales in Russia represent 2% of the group's total revenue, while its Davydovo site manufactures 1% of the group's global car tire production.
Bridgestone has, meanwhile, initiated a process to find a domestic buyer for its Russian assets in light of "the general uncertainty and ongoing supply issues" in the country.
The Japanese tire maker, which has suspended all activities in Russia since 18 March, said it had carefully considered the long-term solution in the interest of its employees, customers and suppliers. The process of finding a buyer and closing a deal is expected to take "several months" to complete, Bridgestone stated 31 Oct.
Bridgestone said its Ulyanovsk plant is one of its "most advanced enterprises in the world" and produces 13- to 19-inch tires for cars, crossovers and SUVs, including OE. The operation was stated to contribute less than 2% of total group revenues.