Economic trends reshaping the global tire market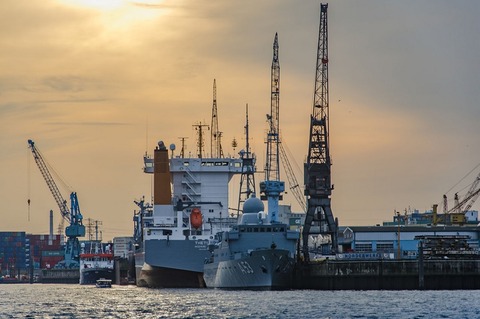 Imports from emerging economies are becoming an increasing driver, according to leading analyst
Following on from all the global economic turmoil seen this year, 2023 looks set to present an equal if not tougher set of challenges for major tire manufacturers, forecasts Robert Simmons, managing director, LMC Tyre and Rubber Research.
Due to the global pandemic, overall light vehicle sales have been under pressure over the last 18 months to two years, Simmons said at the recent International Institute of Synthetic Rubber Producers (IISRP) AGM
"It looks like a very slow recovery and not until 2025-26 that we get back to pre-Covid levels of sales," the LMC leader told delegates attending the event in Estoril, Portugal. Worldwide truck sales, meanwhile, "have been generally less affected."
But while 'miles driven' are "pretty much back to pre-Covid levels, we now have higher fuel prices. So, it looks like we are going to get pressure on replacement tire sales from that," said Simmons, who also noted a declining trend in replacement tire sales in emerging markets.
Among several positives, Simmons reported signs of improvement in the supply of microchips to the automotive industry – following around 18 months of shortages that, among other impacts, have stymied the OE tire market worldwide.
"The impression I get is that the situation is starting to ease: more so in the US. It's a bit slower in Europe but starting to come back," said Simmons. In China, he added, "there seems to be enough semiconductors, so when demand picks up, you will see a very rapid increase in sales."
But, he cautioned, recovery in the microchip supply situation is happening just as headwinds around high inflation and possible recession are starting to impact the global tire market.
There were grounds for optimism in the market for electric vehicle tires, though the LMC analyst expected a limited rate of growth, particularly in the replacement segment.
Uptake is being led by Europe, where about half of all new vehicle sales are EVs, while the equivalent level in China is now about 25%, according to figures presented by the LMC expert.
But, he said, these increased EV sales would take time to translate into increased demand in the tire market: "It takes a lot longer to build. At the moment there are 1.6 billion vehicles on the road and our estimates are that roughly 4-5% of the vehicle parc is electric.
"So, although you are seeing this massive increase in EV sales, there is this level of inertia from 1.4-1.5 billion internal combustion engine vehicles. Demand [for EV tires] is obviously going to grow, but this will take time as each EV replaces each ICE vehicle, particularly as the replacement market is 75% of the market."
Import volumes
A more immediate consideration for tire manufacturers, Western players in particular, concerns the volumes of imports from low-cost regions reaching their home markets – with levels likely to grow further due to the economic pressures facing domestic consumers.
Demand for low-cost imports of both light vehicle and medium-to-heavy vehicle tires has remained strong despite the imposition of anti-dumping (AD) duties and other tariffs by regulators in Europe and the US.
In 2014, the US imposed AD duties against largest importer China, which represented about a third of light vehicle tire imports. But, noted Simmons, while Chinese tire imports to the US went to virtually zero, the move did little to protect US-based tire makers – as evidenced by the record level of imports to the US seen in 2021.
That was because, as Chinese imports fell, imports from Thailand, Vietnam, Korea and Taiwan increased – particularly Thailand, which is now the biggest importer into the US market.
Even the US imposition of duties against these four countries around the end of 2019 made little difference, Simmons estimating that these imports have declined by just around 10%. Meanwhile, more tires have been coming in to the US from Mexico, as well as from other ASEAN countries, especially Indonesia.
This has meant a change in the shape of the tire market," said the presenter. "The (big) tire makers have capacity in Mexico and are able to bring in relatively low-cost tires to the US. Imports from Asia, meanwhile, are largely produced by Chinese-headquartered tire makers, even though they are losing some US market-share to imports from Mexico."
According to Simmons, these trends also, in part, reflect the fact "that is that there is just not enough capacity in the US, and you need those imports to service that market.
"So, you are starting to see some of the truck tire makers invest in new capacity in the US," said the analyst – citing recent expansions announced by Bridgestone and Hankook.
Low-cost imports are also an increasing trend In Europe, Simmons noting that around 50% of the LV tires on the road are imports.
There has also been a big increase in tires coming in to Europe from other countries including, albeit from a low-base, Thailand as well as more Korean tires – partly in response to US import duties.
Similar to the US, European regulators imposed AD duties on Chinese truck tire imports, which had surged to a 50-60% share of the EU market by 2017.
But, again, while Chinese imports to the EU fell to about 10% of the market, imports still went to record levels due to increased sales of truck tires from Turkey, Vietnam, Indonesia, Malaysia and other countries.
"Anti-dumping duties don't work unless you put them on everyone," concluded Simmons. "Consumers will always switch and find somewhere else from where to get low-cost tires."
And with tire prices increasing across all segments, premium to economy – including imports – consumers faced with falling income are looking for cheaper tires. This points to growth in demand for low-cost imports, said Simmons pointing to US data showing that more 17- and 18-inch tires are coming into the country.
"It is no longer true to say that the only low-cost 14" to 16" range Chinese tires are coming in. Within the 17-inch and 18-inch tire segment, roughly half of those are coming in from low-cost regions as well," the LMC expert commented.
Asian markets
In China, itself, the tire market had been growing very quickly until the Covid lockdowns, which lowered OE sales – until a mid-year government incentives package – while replacement tire sales have been sluggish for the last couple of years.
Amid the market set-backs, Chinese tire makers have continuing to increase production, hence there have been record exports of car tires and particularly truck tires worldwide.
In India, meanwhile, production of both car tire and truck tires reached record levels as the Covid pandemic waned, helped by a government move to increase licencing requirements on imports.
Indian tire makers, explained Simmons, benefited from this development in their own domestic market, including through selling more tires to OE markets.
"The quality of their tires had to improve and, as this happened, they have been able to find new export markets both for passenger car and truck tires," said the LMC expert.
So, Indian exports of car tires and truck tires have each risen from levels of around 150,000 tires a month in 2019 to current levels of around 600,000 tires a month, he estimated.
While the numbers were still relatively small, Simmons suggested that the trend was potentially significant both, for the Indian tire industry and international tire markets.