Global tire industry on a solid footing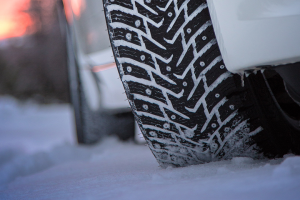 ERJ's annual report show the global tire manufacturing industry in good shape to meet challenges ahead
While the world's leading tire makers head into 2023 amid continuing global economic and geopolitical turmoil, the sector will, in general, be able to address the looming challenges from a position of business strength.
Combined sales among the Top 75 global tire makers rebounded last year by nearly 13% compared the prior year, and by 6% more than the 2019 total. This follows on from a year-on-year sales dip of 8% in pandemic-hit 2020.
With a few notable exceptions – Taiwanese tire makers Nankang Rubber Tire Corp. and Federal Corp., both impacted by elevated US import duties – major tire makers achieved double-digit revenue growth in 2021.
Topping the new global tire makers' table is Group Michelin, for the third straight year, with estimated global tire-manufacturing revenue of $26.3 billion, topping No. 2 Bridgestone Corp.'s $22.2 billion.
Goodyear was third again, but with the addition of sales from its Cooper Tire & Rubber acquisition, moved closer to the top two with 2021 revenue of $14.9 billion.
Continental AG and Sumitomo Rubber Industries Ltd stayed at nos. 4 and 5 respectively, but Pirelli & C. SpA, on the back of a 24% sales improvement, moved ahead of Hankook Tire & Technology Co. Ltd. for no. 6 on the ranking, despite sales growth of nearly 11% at the Korean major.
Yokohama Rubber Co. Ltd. retained the no. 8 ranking with sales of $5.26 billion, ahead of China's Zhongce Rubber Group Co. Ltd.
Cheng Shin Rubber/Maxxis International remained at no. 10 despite a sales gain of just 2% over 2020. Maxxis also was affected by the imposition of elevated import duties on passenger and light truck tires from Taiwan and Thailand.
Buoyed by the addition of seven months of sales from Cooper Tire & Rubber, Goodyear's revenue in 2021 jumped 41.9% over 2020. South Korea's Nexen Tire nearly matched that, however, at 41.5%, while Titan International – benefiting from a rebounding agricultural sector – was in the same league at 41.4% growth.
The average operating income/sales revenue margin among 25 leading tire makers last year was 9.4%, up nearly two points versus fiscal 2020 and back nearly on par with 2019.
Two of the 25 companies tracked for this report reported operating losses last year – Kumho Tire Co. Inc. and Nankang Rubber – but that was more than offset by all the others that reported improved income for the year. See also the table across.
Looking ahead to the 2023 Global Tire Report, there is no significant merger/acquisition activity among the leading tire makers in 2021 that will affect the rankings.
However, Goodyear's position will be strengthened in next year's rankings, based on a full year of consolidation of Cooper Tire's business.
And, in view of its pending acquisition of Trelleborg Wheel Systems and the $1 billion-plus in revenue it's expected to bring, Yokohama Rubber will likely challenge Hankook for the no. 7 spot after the fiscal 2023 year.
Developments related to the Putin regime's continuing war on Ukraine are set to have some impact on sales levels – if not global-ranking position – as Michelin, Bridgestone, Nokian and other major tire makers exit Russia.
In particular, Nokian is set to lose a significant slice of both revenue and production capacity with its withdrawal from Russia – and has recently announced plans to sell its Russian operations to Tatneft.
In 2021, the Finnish group generated revenues of Ä336 million, about 20% of group sales, from its tire production operations, based in Vsevolozhsk, Russia.
Besides being no. 1 worldwide in tire sales revenue, Michelin is the clear sales leader in Europe, where Bridgestone is no. 3 behind Continental AG, an analysis of the major companies' regional sales breakdowns shows.
Bridgestone remains the no. 1 tire company in Asia – its "home" market – as well as in North America.
Michelin appears to be the most well-balanced, with its sales spread more equally among the three major regions – Americas, Asia/Pacific and Europe – than its major competitors.
The analysis also shows how important North America is to multiple non-US-based companies, including Bridgestone, which derives roughly 45% of its global tire business revenue there.
With its acquisition of Cooper, Goodyear has become much more North America-centric, with 55% or more of its global revenue from the region.
Other major tire makers that rely heavily on North America for their sales revenue include Toyo Tire Corp., which derives nearly 60% its tire from business in North America, while Hankook Tire and Nexen Tire generate nearly a third of their revenue there.
Some 30 of the companies in the top 75 are from China, including three among the top 20 – Zhongce Rubber Group Co. Ltd (no. 8), Linglong Group Co. Ltd (no. 13) and Sailun Group Co. Ltd (no. 14).
Other countries represented in the ranking are: India (seven companies); the US (five); Japan, South Korea and Taiwan (four each); Italy and Turkey (three each); Iran, Russia and Vietnam (two each); and one each based in Argentina, Belarus, the UK, Finland, France, Germany, Pakistan, Singapore and Thailand.
Collectively, the top 10 tire companies accounted for $107 billion in world tire industry last year, or around 61% of the total – on par with last year's Global Tire Report rankings.
Average sales per employee for the 24 publicly traded companies that provided employment data was $216,028, up 12.6% from the prior-year figure.
Nokian Tyres had the highest sales per employee at $412,228, ahead of Toyo Tire at $347,259 and Balkrishna Industries as $336,327.