E4S VI: Top 10 features mix of new and established projects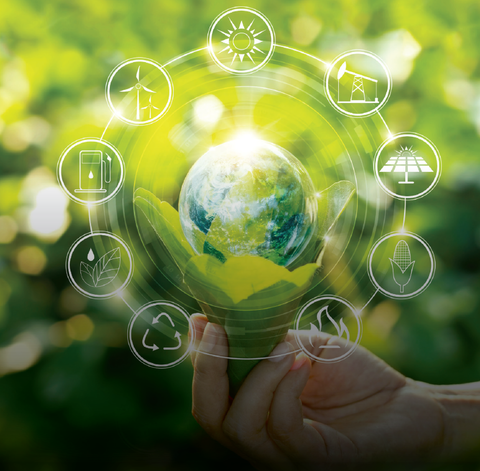 Elastomers for Sustainability panel notes high level of innovation and significant environmental benefits offered by latest set of projects
London – There is a familiar look to much of the latest Elastomers for Sustainability (E4S) rankings (see table below) as many of the leading entries maintained their place in the Top 10 – based largely on the progress being made with the commercialisation of these projects.
But our expert judging panel was also highly impressed by the level of innovation and potential environmental benefits offered by several new projects submitted for assessment under the sixth staging of the E4S programme.
Leading the way, UPM Biochemicals again topped the table with its project to establish commercial-scale production and adoption of lignin-based renewable functional fillers (RFFs).
The company is working with compounders and converters to qualify its RFFs as alternatives to carbon black and other fillers for tires, automotive profiles & hoses and seals, among other products.
Having established pilot-scale production, UPM is preparing to start up a €550-million, world-scale biorefinery in Germany, with a planned capacity to produce 200ktpa of bio-based products – including 10ktpa of RFFs.
As well as providing significant technical and commercial updates on the project, UPM since announced the first delivery of wood feedstock from "sustainably managed regional forests" to the facility in in Leuna, Saxony-Anhalt.
Among other projects that retained Top 10 rankings – based on technology and commercial updates and/or the strength of the entry, were: Nynas, 'New bio-based processing oil'; Synthos, 'Extending the magic triangle with a new multi-functionalised SSBR'; Arlanxeo, Keltan Eco; Eneos, 'New SBR binder for SiOx anode in Li ion battery'; and Semperit, 'Green Evo Star'.
By contrast, Asahi Kasei weighed in with a totally new project, to reduce 6PPD (N-(1,3-dimethylbutyl)-N′-phenyl-p-phenylenediamine) usage in rubber compounds, by improving the inherent ozone resistance of the rubber itself, while retaining the compatibility with other rubbers/materials.
While 6PPD is widely used as an effective rubber antiozonant, studies have found that it can transform into 6PPD-quinone to become toxic, resulting in the acute mortality in coho salmon.
To address the issue, Asahi Kasei has developed a 'unique' hydrogenation catalyst and a novel production technology to achieve the controlled selective hydrogenation of styrene butadiene rubber (SBR): thereby balancing ozone resistance and compatibility with other rubbers.
The newly launched hydrogenated SBR is now being used and tested by many tire manufactures' worldwide and has received positive feedback.
Another new project to go straight into the E4S Top 10 ranking was Menlo Park, California-based Novoloop's entry, titled 'World's first chemically upcycled TPU'.
The US venture capital-backed start-up is focused on chemically recycling polyethylene waste into performance materials, particularly a recently launched thermoplastic polyurethane (TPU).
TPUs produced via Novoloop's patented ATOD (accelerated thermal oxidative decomposition) process have already found a number of promising applications including the newest On running shoe, branded Cloudprime.
As the E4S expert panel commented: "This project tackles one of the largest thermoplastics waste streams, and transforms it into a new polymer to produce a high-quality products… giving a new valuable outlet for PE waste."
E4S judges were also impressed by Zeon Europe's new entry, a project for the commercialisation of epichlorhydrin elastomers derived from renewable sources – glycerol by-product from plant-based biodiesel production.
Zeon has implemented the bio-epichlorhydrin monomer into the production of its Eco branded epichlorhydrin rubber for a range of products, particularly in the automotive sector.
Also impressing the E4S judges was a new Celanese entry: a recycled-content thermoplastic vulcanisate (TPV) platform that included post-consumer-recycled feedstock.
The development work has included incorporating recycled feedstock while maintaining the qualities associated with the company's Santoprene TPV brand.
Celanese is now introducing the first Santoprene TPV Eco-R grade that includes >15% of post-consumer recycle – "kicking off" a platform that will include more grades with recycled feedstock.
Processors able to use the grade incorporating >15% of post-consumer-recycle can boost carbon footprint reduction potential to up to 50% percent vs EPDM, reported Celanese.
Following the publication of the new Top 10 Elastomers for Sustainability rankings in the Nov/Dec issue of ERJ magazine, the programme will be open for new entries up to 30 March 2023. The results will then be published in ERJ May/June 2023 issue.