ANRPC lowers natural rubber demand outlook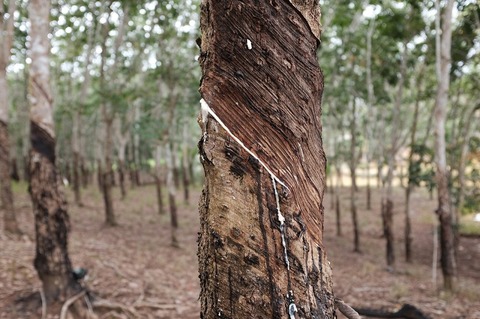 Rubber prices across major producing countries decline in October
Kuala Lumpur – The global natural rubber (NR) demand is expected to grow 2.1% year-on-year to 14.805 million tonnes, according to the latest monthly update by the Association of Natural Rubber Producing Countries (ANRPC).
The growth forecast is slightly lower than ANRPC's estimate in October, which anticipated total demand to increase 2.3% to 14.786 million tonnes, and considerably lower than a 3.7% growth estimate to 14,972 million tonnes reported in July.
The demand outlook was revised down despite a 1.2% year-on-year rise in consumption to 1.301 million tonnes during the month of October, according to ANRPC's report 17 Nov.
In its previous statements, the assocation had linked the weaker outlook mainly to a "lower-than-expected" demand from non-ANRPC members.
Consumption has also been negatively impacted due to the ongoing Covid restrictions in China.
During October, global natural rubber production reached 1.43 million, of which 87% was produced across ANRPC members.
According to the association, rubber markets across major producing countries posted downward price trends during October.
In the block rubber market, it said, SMR-20 "inched lower" in October compared to the previous month, while STR-20 registered stable average pricing levels.
In RSS markets last month, ANRPC reported: "RSS-3 in Bangkok has unexpectedly increased its average pricing, while the price of RSS-4 in Kottayam fell marginally."
Overall, the industry body said the NR markets are being impacted by worries of a global recession and inflationary economic pressures.