Kordsa to add tire cord capacity in Turkey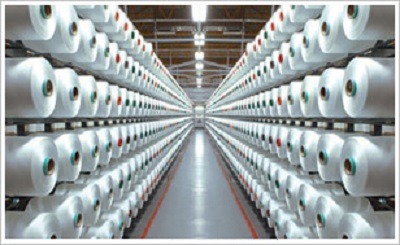 Reinforcement materials supplier currently carrying out two expansion projects in Turkey, US
Istanbul, Turkey – Turkish supplier of reinforcement materials Kordsa has announced a new project to add production capacity for single-end polyester cord used in tire applications.
The company began its 'single end cord - SEC dipping line expansion project' in Turkey in the third quarter of 2022, CEO Ibrahim Ozgur Yildirim explained in a written statement to ERJ.
The $7-million investment in the second single-cord dipping unit, he said, is a "crucial part" of the company's strategy to meet automotive industry demand for innovative raw materials.
The company expects to start production at the new line in the first quarter of 2024, Yildirim added.
In addition to this latest investment, Kordsa is currently carrying out two other expansion projects at its manufacturing plants in Izmit, Turkey and Chattanooga, Tennessee.
At Izmit, a $18-million (€18 million) investment in adding capacity for high modulus low shrinkage (HMLS) polyester yarn is expected to start operation in the third quarter of 2024, said Yildirim.
Started in 2019, the project will add 7 kilotonnes per annum (ktpa) of production capacity to bring total output for HMLS polyester yarns to 34ktpa at the Turkish plant.
The new capacity, according to Yildirim, will strengthen Kordsa's position in producing new generation polyester yarn products for the tire industry.
Kordsa has also recently launched a $20-million investment project to double production capacity at its tire cord fabric manufacturing facility in Chattanooga.
"Our tire cord fabric production capacity in US today is 16 ktpa," said Yildirim, "the new line will be adding 18kt, so doubling our capacity."
According to the Kordsa official, the company's production site in North America is currently running at full capacity "to locally support our customers in the region."