Conti building basketball court from recycled Extreme E tires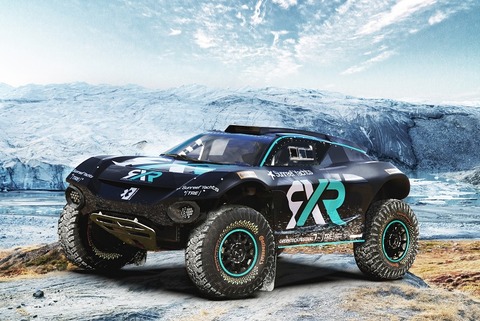 Employs "complex manufacturing process" to extract all chemical components from the waste tires
Hanover, Germany – Continental AG is supplying rubber paving stones made out of recycled tires for the construction of a new basketball court in Hanover.
The paving stones have been made from recycling Extreme E CrossContact racing tires, which Continental has been supplying to the race series as a founding partner since 2019.
In a statement 25 Nov, Conti said it carried out a "particularly complex manufacturing process" to extract all chemical components from the waste tires before transforming them into paving stones.
"Now the tires will be given a second life as the foundation of a high-level basketball court," it said.
The supported project BasKIDball aims to overcome social barriers with the help of sports and to create basketball courts all over Germany where young people can train together, regardless of age, origin or school.
Extreme E is an off-road racing series with electric-powered races under extreme conditions.