Covestro starts elastomer feedstock production in Thailand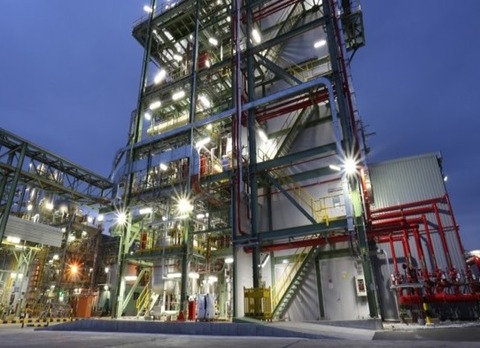 NDI manufactured in Map Ta Phut site to be used in wide range of polyurethane elastomers
Leverkusen, Germany – Covestro has started up the production of naphthylen-diisocyanate (NDI) at its newly built facility in Map Ta Phut, Thailand.
The NDI production will support the manufacture of Vulkollan-branded polyurethane elastomers, which are billed as "one of the most powerful elastomers in the market," by the German manufacturer, said Covestro in a 24 Nov statement.
Covestro broke ground on the Map Ta Phut plant in late 2020 with a "mid double-digit million euro" investment, with the aim to expand its elastomers business in the region.
"We believe in the growth of the cast elastomers market and want to meet the increasing demand," said Sucheta Govil, chief commercial officer at Covestro
"With this new production plant, we achieve a significant improvement of our global infrastructure and strengthen our presence for high-performance elastomers in the Asia-Pacific region," she added.
The expansion, she said, will aim to support industries with high-end performance requirements.
According to Covestro, the Volkollan elastomer combines "highest mechanical load-bearing characteristics with highest dynamic load-bearing capacity" as an "ultra-high-performance elastomer".
"The start up of our Map Ta Phut plant is the latest step of several investments in our elastomers business to support the Vulkollan brand," said Thomas Braig, head of the business entity elastomers.
"We firmly believe in the strong potential of this historic and well-known brand and are prepared, with this investment, for its future growth and the development of its customers."

The facility in Thailand now employs 25 people.
The elastomers produced from the raw material are suitable for applications including in forklift wheels, roller coaster wheels as well as couplings and seals for the engineering industry.