Kumho Petrochemical partners with Technip to advance eco-rubber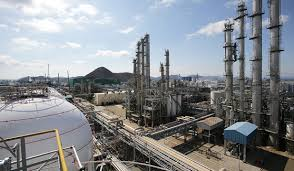 MoU follows previous agreement with Agilyx to use recycled styrene monomers in SSBR
Oslo, Norway – Synthetic rubber and chemicals manufacturer Kumho Petrochemical has advanced its plans to produce rubber using recycled styrene monomers (RSM) recovered from plastics waste .
The South Korean company has now signed a memorandum of understanding with Technip Energies to license a pyrolysis process enabled by US recycling technology company Agilyx.
Technip Energies is the exclusive licensor for the Agilyx technology for the production of the recycled monomer via the pyrolysis of waste polystyrene.
In a 23 Nov announcement, Agilyx said Kumho Petrochemical will use the RSM in the production of solution styrene-butadiene rubber (SSBR), a key component for the manufacture of tires.
The MoU follows an earlier agreement between Agilyx and Kumho Petrochemical in August last year to study the development and construction of a chemical recycling project in South Korea.
According to Agilyx, Kumho Petrochemical's stated goal is to commercialise RSM-content products at the beginning in 2026.
Technip Energies' remit is to provide support in all project areas, including around the transfer of a technology license to Kumho Petrochemical.