Gates earnings hit by operational inefficiencies, currency impact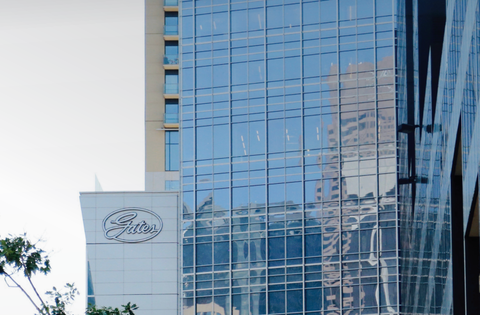 US parts maker initiating "next phase of footprint optimisation plan"
Denver, Colorado - Gates Industrial Corp. plc has seen its third-quarter earnings decline year-on-year due mainly to operational inefficiencies.
Third quarter adjusted EBITDA (earnings) fell 3.2% year-over-year to $177.7 million (€170 million), said Gates, noting that pricing actions offset the impact of significant inflation.
Gates linked the earnings decline to foreign currency impact and operational inefficiencies stemming primarily from supply chain challenges.
Sales in the three months to 1 Oct were down marginally at $860 million, said the supplier of power transmission and fluid power solutions.
The Denvor group said it registered the decrease in sales despite a 7.6% year-on-year increase in core revenue, which was offset by unfavourable foreign currency impact of 7.8%.
The core revenue growth, Gates noted, was "broad-based", led by the industrial end markets, with particularly strong growth in the energy, mobility and off-highway end markets.
"Our global teams executed well and delivered high-single-digit core growth while facing an operating environment that was incrementally more challenging," said CEO Ivo Jurek.
Underlying demand, he said, remained "supportive", with largely stable order rates across most of markets.
Furthermore, Jurek said the pricing action implemented by the group allowed it to offset accelerating energy and petrochemical input costs.
As a result, the US supplier reported sequential margin improvement in what it described as a difficult economic environment.
Jurek noted that the availability of some supply chain inputs had been improving.
However, he said, Gates continued to face disruptions associated primarily with highly engineered polymers, as well as incremental inflation and additional foreign currency headwinds.
"Our dedicated Gates associates are focused on managing through these external issues that we believe are largely temporary in nature,
"However, we do expect their normalisation to take longer than originally anticipated," he added.
The official also said that Gates is initiating "the next phase of footprint optimisation plan".
Jurek did not provide further details for the plant but said it is expected to improve the efficiency of operations and increase flexibility within the group.
"We believe our business is well positioned as we prepare to enter 2023, with a robust backlog, strong pricing position and operational improvements underway," he concluded.