Marangoni expands in India with 'exclusive franchisee'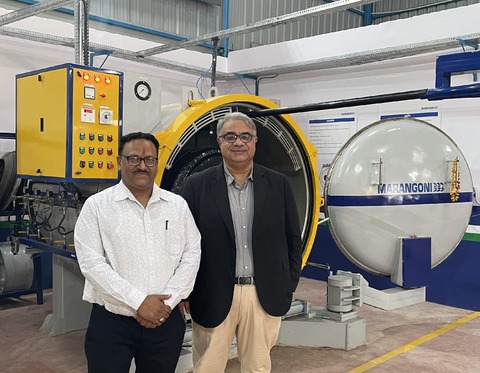 New greenfield facility commissioned in northern state of Uttar Pradesh
Mumbai, India – Italian retread machinery supplier Marangoni Group has established its first "exclusive franchisee" in North India to extend its footprint in the subcontinent.
Manoj Tyres, an existing retreader at Kanpur, Uttar Pradesh, was previously sourcing retreading material from two Indian retreading companies before switching exclusively to Marangoni India, said a Marangoni release 23 Nov.
As part of the agreement, a new greenfield facility at a new site has been commissioned with new equipment, including Marangoni's RingTreader RT920.
"In Manoj Tyres we have an experienced partner who understands the differentiation Marangoni brings to fleets compared to our competitors," said Hemant Kaul, CEO Marangoni India.
With 30 years of experience in tire distribution and retreading, Manoj Tyres boss Manoj Agarwal said the move aimed to "future-proof" his business.
"Our long-term goal is to contribute through innovation to the transition from a linear economy to a circular economy in the tire industry," said Vittorio Marangoni, president of Marangoni Group.
Earlier this year, Marangoni acquired 100% shares of a joint venture company it had established in 2015, by bringing on board its wholly owned subsidiary, Leader Rubber Co., South Africa.
The new subsidiary, Marangoni South Asia plt (MASA), has franchisees in Kerala, Tamil Nadu, Telangana, Gujarat, Maharashtra, and now Uttar Pradesh.
MASA also has one franchisee in Nepal.