UK sanctions Russian rubber, petrochemicals tycoons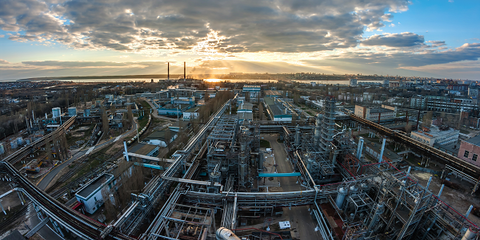 Albert Shigabutdinov subject to travel bans, asset freezes and transport sanctions
London – The UK government has sanctioned four Russian oligarchs, including two officials connected to Tatarstan's major oil and petrochemicals tycoon TAIF Group, for their role in supporting Moscow's war against Ukraine.
In a statement 2 Nov, the government said the sanctions were imposed on the four individuals for "their involvement in sectors of major significance to Putin's military machine."
According to the statement, Albert Shigabutdinov, who has an estimated global net worth of £977 million (€1.1 billion) will be subject to travel bans, asset freezes and transport sanctions.
Shigabutdinov, the statement added, is "the general director and chief executive officer (CEO) of TAIF Group and controls an estimated 96% of chemical and petrochemical processing in the Tatarstan region of Russia."
According to the TAIF website, Albert Shigabutdinov is currently the principle development advisor to general director Ruslan Shigabutdinov.
With net worth of £902 million, Airat Shaimiev, TAIF co-owner and CEO of transport company Tatavtodor, has also been included in the sanctions and will be subject to travel bans, asset freezes and transport sanctions.
Both individuals have been sanctioned for being "involved in obtaining a benefit from or supporting the government of Russia" by working as the CEOs of their respected companies.
Based in Russia's Tatarstan region, TAIF is a major crude and energy company and is also known as "one of the world's largest producers of synthetic rubber and a major producer of plastics," according to the government announcement.
In December last year, TAIF and another Russian petrochemical giant Sibur merged their petrochemical assets to – among other goals – create "the world's fifth manufacturer of synthetic rubber and polyolefin products."
TAIF's assets included major rubber and materials producer Nizhnekamskneftekhim, with the capacity to produce 800 kilotonnes per annum (ktpa) of elastomers, and polyethylene manufacturer Kazanorgsintez.
The group's share in Russia's 2020 total output of rubbers and plastics was 64% and 28%, respectively.
Other oligarchs included in the latest round of sanctions were Alexander Abramov and Alexander Frolov, known for owning major stakes in Russian steel manufacturer Evraz.