Top 20 Elastomers for Sustainability projects revealed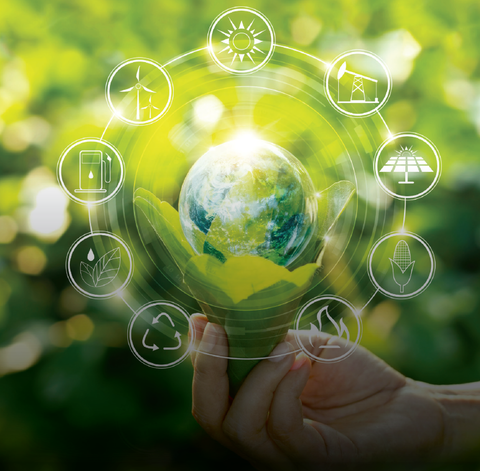 ERJ prepares to announce the latest ranking of projects in the E4S programme
London –ERJ will shortly publish the new Top 10 ranking in the Elastomers for Sustainability (E4S) programme to highlight projects most likely to enhance the environmental profile of the elastomer/rubber industry.
Entries for E4S VI have all been assessed and pared down to 20 leading materials-science-based developments for industries including: automotive components, construction, consumer, tires, industrial and medical.
In alphabetical order, the leading contenders (company/project title) for the sixth E4S Top 10 are:
Arlanxeo – Keltan Eco compounds based on EPDM rubbers incorporating bio-monomers and bio-ingredients
Asahi Kasei Corp. – Selectively hydrogenated SBR for reduced 6PPD usage
Asahi Kasei Corp. – Sixth-generation styrene-butadiene rubber
Cabot Corp. – Engineered elastomer composites (E2C)
Celanese – Recycled-content thermoplastic vulcanisate (TPV) platform
Dow Silicone Deutschland – Liquid silicone rubber - low density liquid silicone rubber for improved processing, performance and recycling
Eneos Materials Corp. – Styrene-butadiene rubber (SBR) binder for SiOx anode in lithium ion battery
ExxonMobil – Specialty elastomer to enhance the barrier performance of tire innerliners
Eneos Materials Corp. (formerly JSR Elastomer) – New hydrogenated styrene-butadiene rubber
Eneos Materials Corp. (formerly JSR Elastomer) – Super soft olefinic thermoplastic vulcanizates
Kraton Polymers – ISCC Plus certified renewable SBCs for circular economy
Novoloop – Chemically upcycled TPU
Nynas – Bio-based processing oil
Semperit – Green Evo Star sustainable rubber
Synthos – Extending magic triangle with new functionalised SBR
Techsyn – New tire technology platform for improved sustainability performance
Tyromer – Tire-to-tire recycling
UPM Biochemicals – Renewable functional fillers for a lighter and more sustainable future
Versalis – Styrenic block copolymers with improved sustainability
Zeon Europe GmbH – Epichlorhydrin elastomers from renewable sources
Following the publication of the new Top 10 Elastomers for Sustainability rankings in the Nov/Dec issue of ERJ magazine, the programme will be open for new entries up to 30 March 2023. The results will then be published in ERJ May/June 2023 issue.