Conti employing devulcanised ELT rubber from Tyromer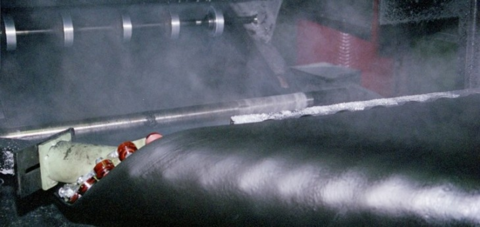 Collaboration between the two companies focused on the use of ELT tire rubber for the production of new tires
Waterloo, Canada / Arnhem, The Netherlands – Tyromer has announced that its recycled rubber material, produced via non-chemical extruder devulcanisation of end-of-life tire (ELT) rubber, is now used by Continental Tires.
The supply arrangement is linked to a multi-year collaboration between the two companies focused on the use of ELT tire rubber for the production of new tires, said the 14 Nov statement.
Tire-to-tire recycling is an "energy-efficient way" to reuse ELT compound, which accounts for over 80% of the CO2 emission from raw material production for a tire, said Tyromer.
By replacing virgin rubber compounds, the devulcanised materials can deliver emission-reductions of more than 90% CO2, according to the recycling company.
Moreover, it said, with the move to renewable energy and electric mobility, tire rubber compound production will be responsible for over half of the lifecycle CO2 emissions of a tire.
Reducing CO2 emission from raw material production has, therefore, "never been more urgent," the company emphasised.
"Tyromer is a trusted partner of ours supplying recycled rubber material," said Dr Andreas Topp, head of materials and process development and industrialization at Continental Tires.
Continental has long focused on the use of ELT feedstock to produce new tires, continued Topp, adding that "our goal is to gradually use 100% sustainably produced materials in our tire products by 2050 at the latest."
For Tyromer, CEO Sam Visaisouk said: "We could never have done it alone. Our collaboration with Continental Tires has taught us lessons in quality, reliability, consistency, among many others.
"We are grateful for the support and the guidance to tailor the specifications of our recycled rubber material according to Continental's specific needs."