OE tire demand picks up as automotive chip shortage begins to ease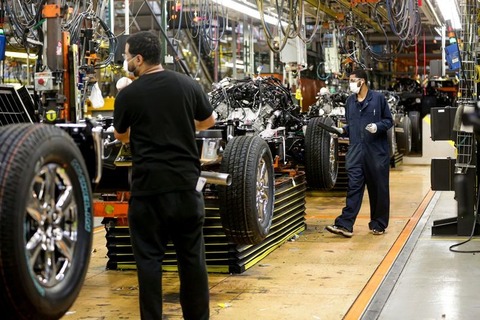 But tire makers have mixed views about rate of recovery following two years of disruption
London – The global microchip shortage that has crippled the automotive industry over the past two years is seemingly easing, although major tire manufacturers have mixed views about the speed of recovery.
Bridgestone, for instance, said global OE tires sales had turned to a "significant year-on-year increase" in the three months to 30 Sept on "improved vehicle production conditions" at automotive companies.
In the OE truck & bus tire segment, the Japanese group said, "demand continued to recover from the impact of semiconductor shortages from second quarter onward."
"As production at automobile companies began to recover, demand for tires also showed signs of recovery in the third quarter," Bridgestone added in its 10 Nov financial results statement.
Meanwhile, Pirelli also reported strong growth in the OE segment, driven by a 10% year-on-year increase in the 'high-value' large rim-sized tires.
According to the Italian tire maker, the gains were supported by "strong recovery in car production", particularly due to government financial stimuli in China.
For its part, Michelin linked a 26% year-on-year increase in third quarter OE passenger car and truck tire volumes partly to 'improvements in the semiconductor environment.' The recovery in OE demand was seen mainly in North America and China.
Yokohama Rubber Co. (YRC) "struggled" with a number of challenges during the first nine months of 2022, including rising raw materials costs and reduced vehicle production "necessitated by the shortage of semiconductor devices."
However, YRC also noted an overall increased OE sales during the nine-month period in both passenger car and commercial tire segments, as "automakers began to redouble production output to compensate for earlier reductions."
Likewise, Sumitomo Rubber Industries (SRI) noted sluggish OE demand in first nine months in the local Japanese market, as a result of the "ongoing production cuts at auto manufacturers, which mainly stemmed from the global shortage of semiconductors."
In overseas markets, however, SRI saw OE sales for the first three quarters exceeding the previous year, despite "the impact of the global shortage of semiconductors resulting in a decrease in automobile production."