Kolon Industries completes tire cord expansion in Vietnam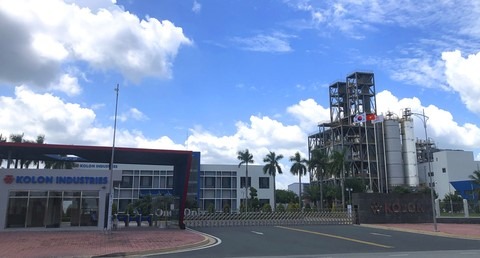 Group's total production capacity rises to 103ktpa to meet post-Covid demand
Seoul – Kolon Industries has completed an expansion project at its tire cord production facility in Vietnam, four years after opening the plant in Binh Duong Province, north of Ho Chi Minh City.
With the expansion, the South Korean industrial materials and chemicals supplier has now increased production capacity for PET tire cords to 19,200 tonnes a year, up from 16,800 tonnes previously.
The project, said Kolon in a 28 Sept statement, brings the group's total tire cord production to 103,200 tonnes per annum.
The Korean supplier said the move will reinforce its tire cords business, by securing a production base which offers both 'technology and price competitiveness'.
The plant, said Kolon, features "a consistent production system from yarn spinning to weaving, processing, heat treatment, and finished products."
According to the group, the project has been in line with the growth of the global tire market.
"Demand for replacement tires increased last year, and shipments of new vehicle tires increased this year," said the Korean supplier.
Citing an automotive market research agency, Kolon said the tire market is recovering to its pre-Covid level as of this year and is expected to grow at an annual average of 4%.
"This investment will help expand sales of Kolon Industries high-performance and high-value premium products," the company added.