Imports cloud looms over EU tire makers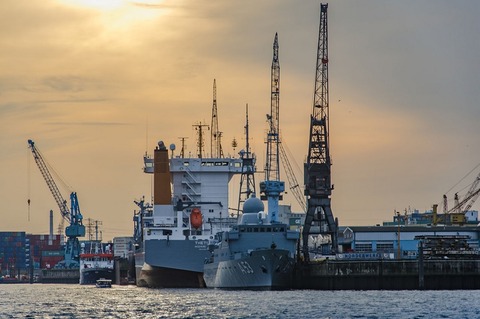 Perfect storm of challenges could leave Europe open to major rise in imports from overseas car and truck tire producers
Estoril, Portugal – The EU tire industry is facing a potentially sharp rise in low-cost tire imports, adding to challenges around sky-high production costs and increasing pressure on consumer spending-power as the bloc edges towards recession.
That's according to Robert Simmons, managing director, LMC, speaking at the International Institute of Synthetic Rubber Producers (IISRP) AGM, held 12-15 Sept in Estoril, Portugal.
Europe has already seen an increasing trend towards the import of lower-cost tires, Simmons set out in a paper titled 'Covid-19, Inflation, and recession: The changing nature of the tire market'.
Today, he said, around half of all light vehicle (LV) tires on roads in the EU are imports, with truck tires just slightly less – a trend that is likely to accelerate with tire prices now increasing across the board.
Data for the EU27+UK shows that medium-heavy commercial vehicle (MHCV) tire imports rose by 20.1% in 2021 driven by an increase in low-cost imports, most notably from Turkey and Vietnam.
Due to EU anti-dumping duties, tires from China accounted for 14% of imports in 2020, compared to 65% in 2017, said Simmons, noting that Chinese imports still managed to grow by around 4.5% last year.
Now, with increased fuel prices and falling income, hard-pressed EU consumers are more likely to look for cheaper tires – and not only lower quality and smaller rim-sized products
"It is not just low-quality tires anymore, it is also the more premium tires that have low price imports supporting those markets," said Simmons. "Over time, the quality of those low-cost tires has improved, and you are seeing more high-specification tires coming in from emerging markets."
As the tire industry has evolved, he continued, "it is no longer true to say that the low-cost Chinese tires coming in are just servicing the 14" to 16" market. In the 17" and 18" range, roughly half of those [tires] are coming in from low-cost regions."
Europe has not imposed duties on light vehicle tires coming in from China, which now supplies around 50% of those imports, said Simmons, adding that roughly one tire in four on the road now comes from China.
Meanwhile, he said, there has also been a big increase in tires coming in from other countries, including, albeit from a low base, Thailand, as well as more Korean tires reaching Europe.
Simmons linked the latter trend to the US imposition of anti-dumping duties on tires from Korea, prompting Korean tire makers to reroute domestic-made tires to Europe, while using their capacity in Europe to supply the US.
In the truck tires market, after the EU imposed anti-dumping duties in 2017, Chinese imports fell from 60% to about 10% of the market.
Despite this – and matching a pattern seen in the US – imports "went to record levels as what was lost from China was taken from everywhere else, with more from Turkey, Vietnam Indonesia, Malaysia etc."
Regarding Ukraine, Simmons said that before its invasion Russia exported almost 20 million tires a year, about half of which went to the EU. With the EU sanctions, that level will go to zero, "though very slowly" as importers could still ship in to the EU if they had contracts to July.
"Still, Europe is going to have to find an extra 19 million units which [it] cannot get from Russia," said the LMC expert, noting that those tires tended to be premium tires, largely from Nokian, Pirelli as well as some from Continental.
"That will be from tire manufacturers in Europe or higher cost imports into Europe," he said.
At the same time, Europe exported around 3 million units of mainly premium tires to Russia, largely from Germany, Poland, Hungary. "So those companies need to find new markets for those tires."
On the truck tire side, Russia was a net importer with about 1 million tires a year coming in from Europe. These tended to be premium tires.
Again, said Simmons, European tire makers need "to find new markets for these products at a time of increasing pressure from low-cost imports. So, there is a bit of a problem there."
Competition from low-cost imports is likely to be further driven by developments in emerging economies.
In particular, Simmons said that while the Chinese market had been growing very quickly, this year "has been a disaster" with Covid lockdowns and low OE sales in recent months as well as lower replacement sales over the last couple of years.
Meanwhile, Chinese tire manufacturers are continuing to produce tires and need to find markets from those tires.
"Over last 18 months Chinese tire exports have risen to record levels for car tires, but particularly for truck tires," said Simmons. "These exports are pretty much going everywhere on the world market."
The LMC boss went on to note that both car and truck tire production had risen to record levels in India, and they have been able to find new export markets both for passenger car and truck tires," said Simmons.
And, he concluded, "with this pressure on consumer spending, the thing to monitor over the next year or so is just what is happening to those levels of low-cost imports and how much is that competing with and [moving] away from production, particularly in developed markets."